Let's give December a "warm" welcome Vikings! 💙
Congratulations to Kinder Elementary School November Student of the Month Tiana Taylor. Way to go Tiana! 💙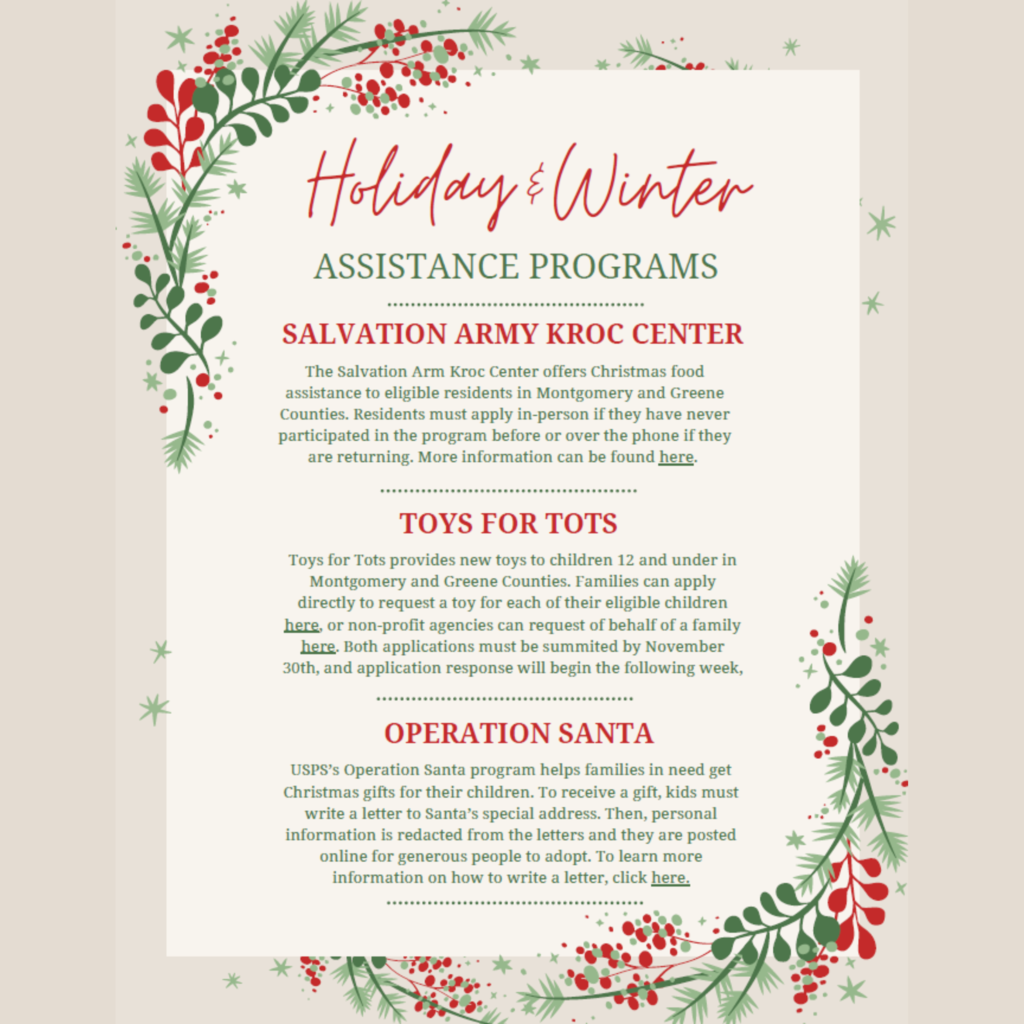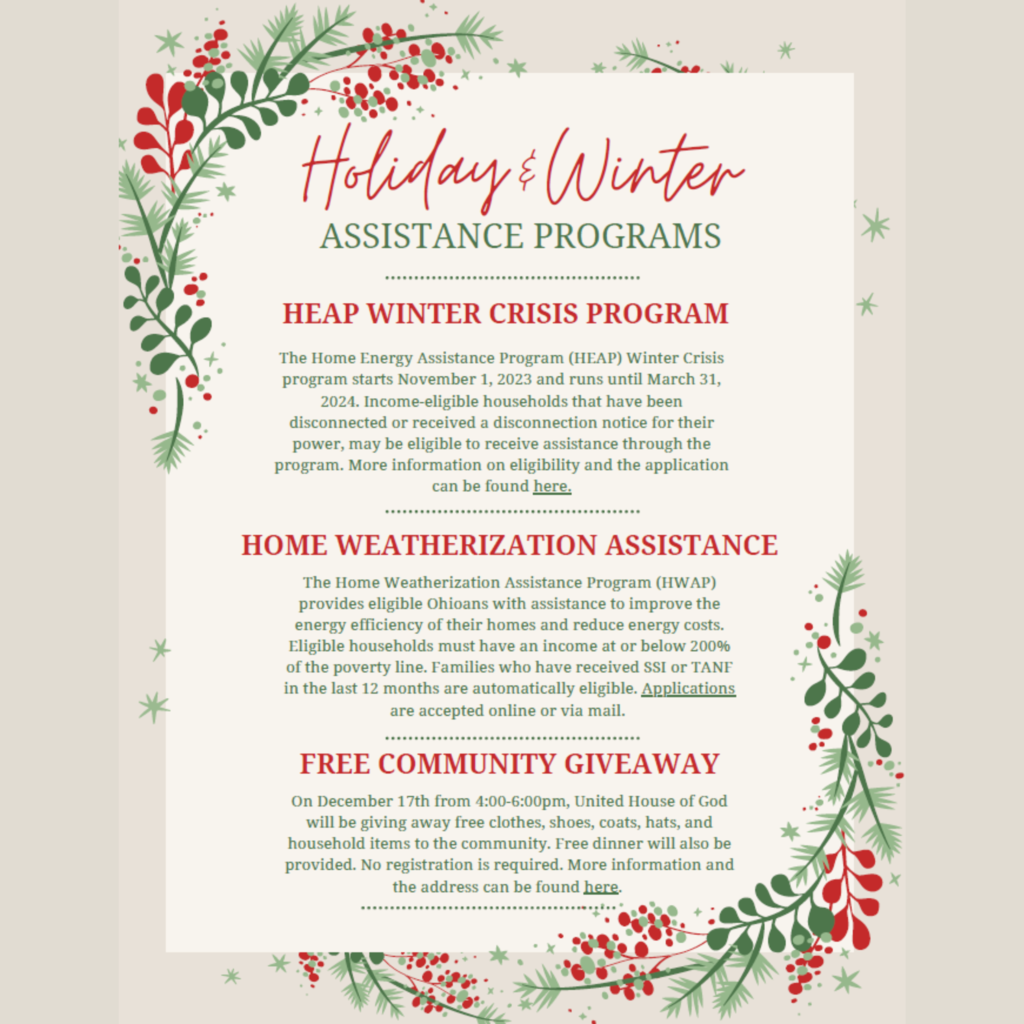 Attendance is important at EVERY AGE. Start building this habit in preschool so students learn right away that going to school on time, every day is important. Even as children grow older and more independent, families play a key role in making sure students are showing up EVERY DAY to access learning opportunities and understand why attendance is so important for success in school and on the job.
Winter Dress Up Days @ Kinder! Wednesday 11/29/23 is Candy Cane Compliments Day :)
On October 26, the Board of Education approved changes to the attendance boundaries and building changes of Miamisburg's elementary schools for the 2024-2025 school year. The seven kindergarten through fifth grade schools will be changing to a grade banded system. Bauer, Bear, Medlar View, and Mark Twain Elementary Schools will now all teach kindergarten through second grade (K-2). Jane Chance, Kinder, and Mound Elementary schools will now teach third grade through fifth grade (3-5). Jane Chance and Medlar View will include units for students with Multiple Disabilities. The redistricted attendance areas are as follows: Medlar View/Mound Boundary for the SY 2024-25 Students who previously attended Kinder and live in Lyons Gate and Miamisburg at the Mall (Byers Road) Bear/Kinder Boundary for the SY 2024-25 Students who previously attended Kinder and live South of Central Avenue will attend Bear grades K-2. Mark Twain/Kinder Boundary for the SY 2024-25 Students who previously attended Kinder and live North of Central Avenue will attend Mark Twain for K-2. All students who currently attend Bear will stay at Bear for grades K-2. All students who currently attend Mark Twain will stay at Mark Twain for grades K-2. All Bear and Mark Twain students will attend Kinder for grades 3-5.
Happy Thanksgiving, Vikings! May today bring you the opportunity to reflect on all you have to be grateful for - and a little turkey, too!
Today at Kinder was Gratitude Day! Each grade level completed a service project for people or organizations outside our school. We made Sunshine Bags, donated to SISCA, made warm blankets and so much more!
Kinder Elementary School kicked off the upcoming Thanksgiving Holiday with their own parade!🦃
Kinder Chronicle 11/20/23
Today is Substitute Appreciation Day! Thank you to all of our Subs....the work you do for our District does not go unnoticed and is SO appreciated! 💙
Be a part of the Miamisburg City School District Team!
Yesterday, while our buildings were closed to students for election day, our teachers participated in professional development. Kinder Elementary School held a "Cost of Poverty" experience where teachers simulated the difficulties of running a household for a month while living in poverty. It was a great day of learning and growing together. Our students also enjoyed our first personalized learning day to explore different areas of interest that help develop the whole child.
Elementary Programming Frequently Asked Questions
Dine to Donate - Miamisburg Band Boosters - Wednesday, November 8 from 4:00 PM to 8:00 PM at Skyline Chili!
Parkview Church 122nd Annual Election Day Dinner - Proceeds go to Blessings In A Bag.
DID YOU KNOW? Being out of school just 2 days per month adds up to 18 days; that's a full month of learning missed by the end of the year. It's easy to underestimate how much school a child is missing if the days are intermittent. That's why EVERY DAY MATTERS!
Reminder that students will not be attending in person on 11/7/23. It will be a Personalized Learning Day. Teachers will send home choice boards for student learning. Attendance will be taken as teachers review the activities completed with students the next day.
Reminder of Upcoming Kinder Events