Follow us on Twitter @BearElemSchool for everything that is happening at our wonderful elementary school across the river! #BearBears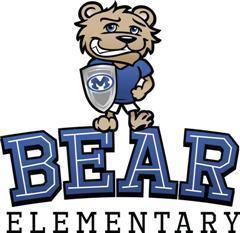 Thank you to the Miamisburg Moose Lodge and the Women of the Moose Chapter 224 for their donation of $800 and school supplies to the Miamisburg District! We are always thankful for the wonderful community support! #Vikings #Community
Sign Up Today for the Miamisburg Youth Girls Basketball Fall League! #BeALadyViking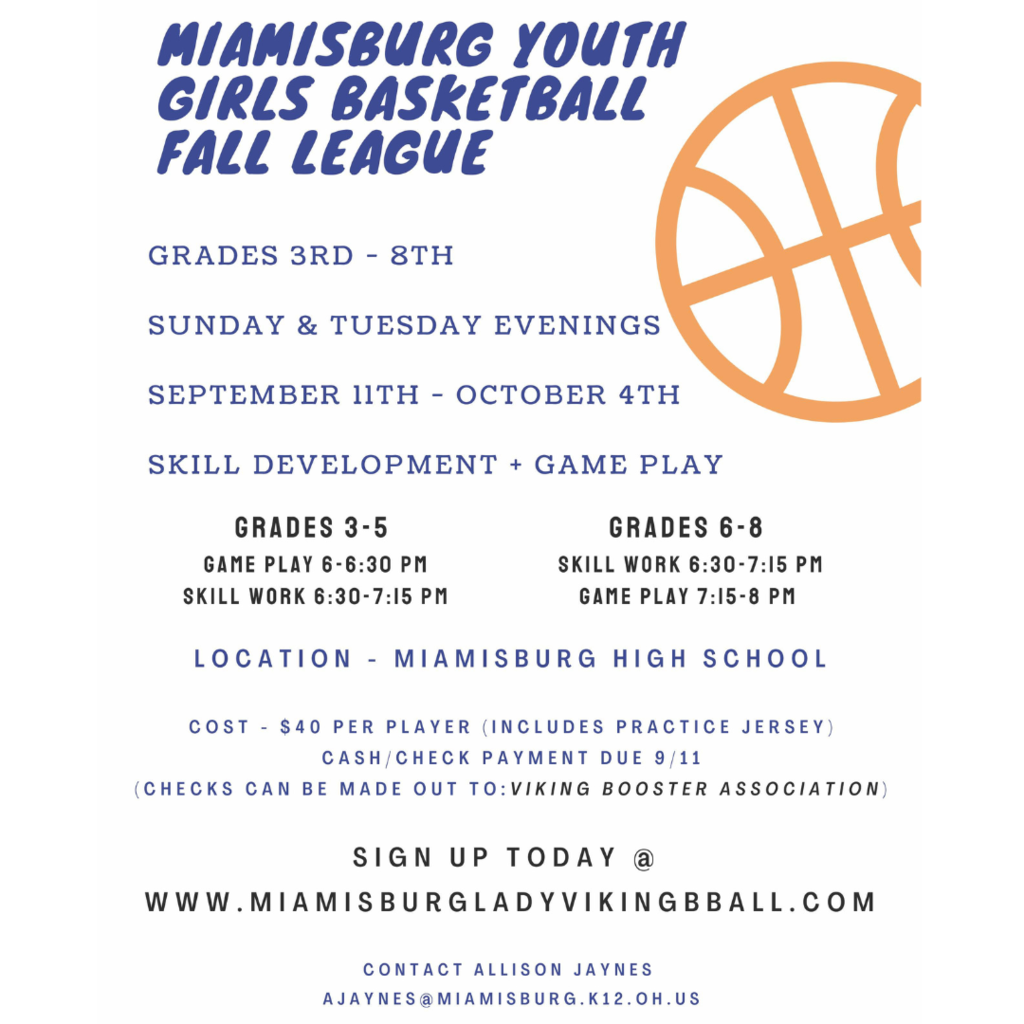 Free online parenting classes are available to all Montgomery County parents at triplep-parenting.com/montgomery. Classes normally $80 are free due to Montgomery County ADAMHS funding. Parents register for ages 0-12 or 13+ & receive 8 modules to work through at their own pace.

Thank you to the Kinder Staff and Students for a Fantastic 1st Week. It is an absolute honor to work with you all! #KinderKnightsCARE #WhateverItTakes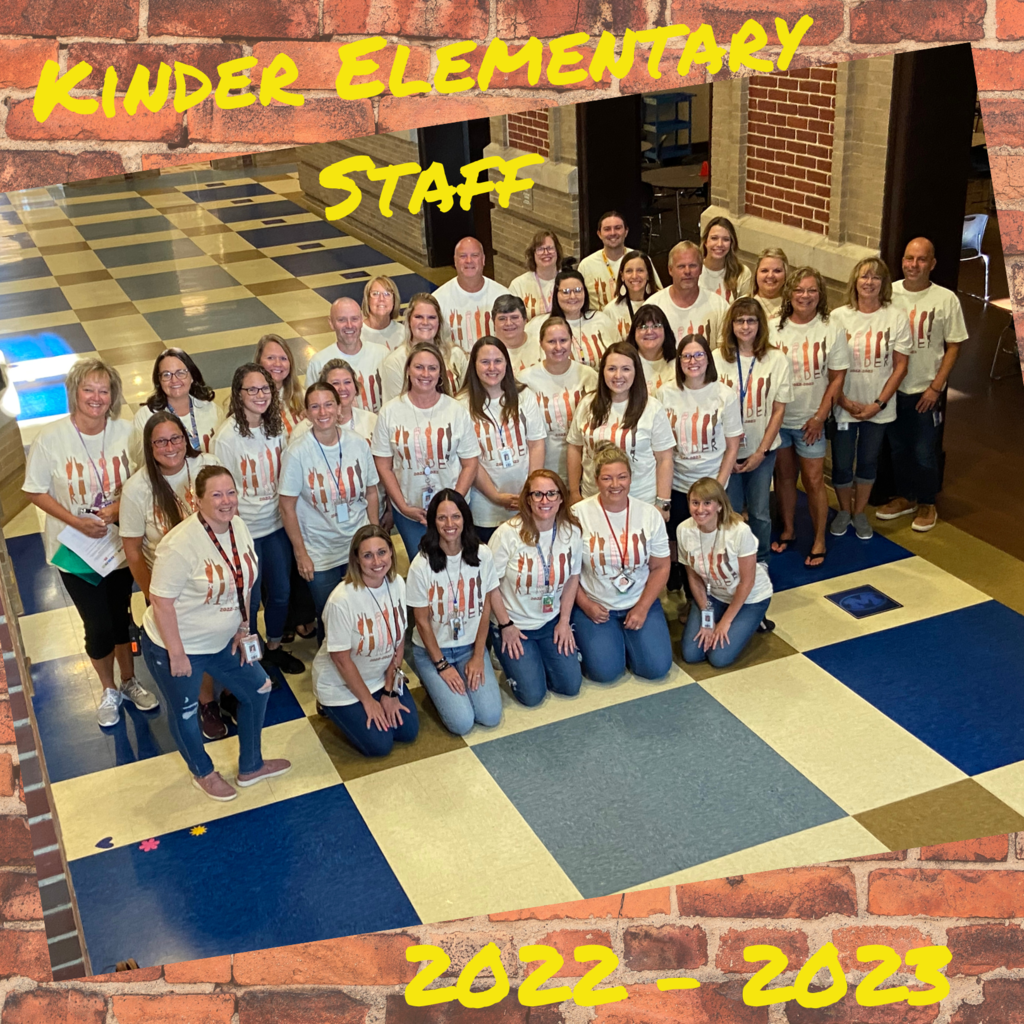 Did you pick up a Kinder Car Rider hang tag last night at open house? PM me and I'll send one home with your child on Day 1!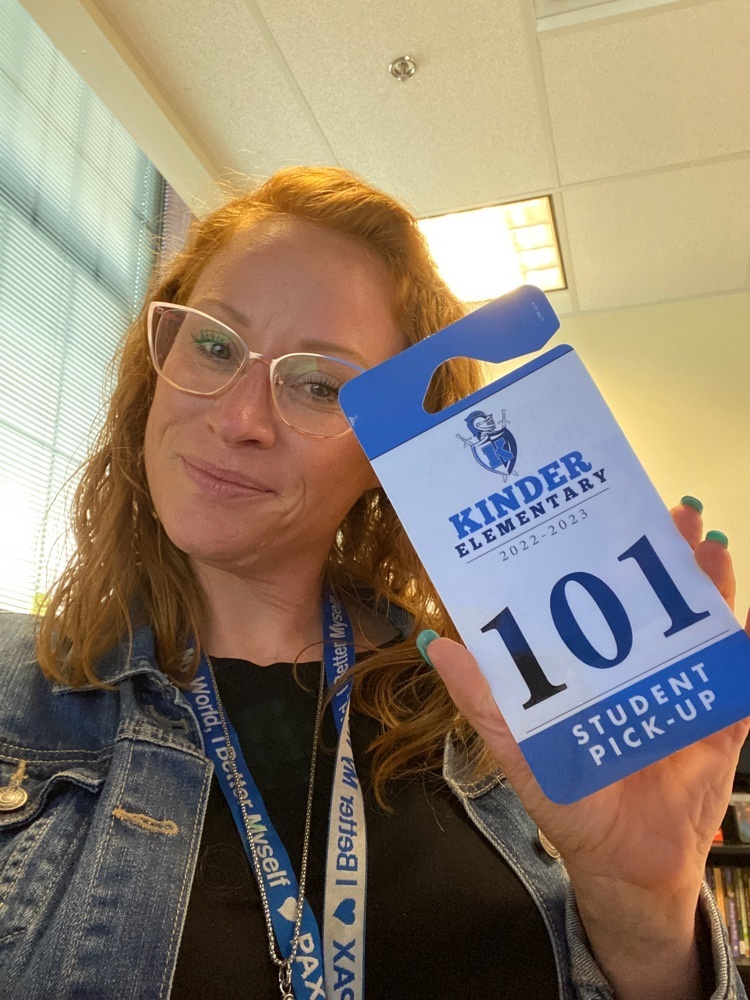 This year, the Miamisburg School District is blessed to honor 23 employees who have spent 25 years with the District. So thankful for the years we have spent with all of you! Mark Twain honorees are Patti DeMott, Jennifer Damon, and Gail Feix. #AlwaysAViking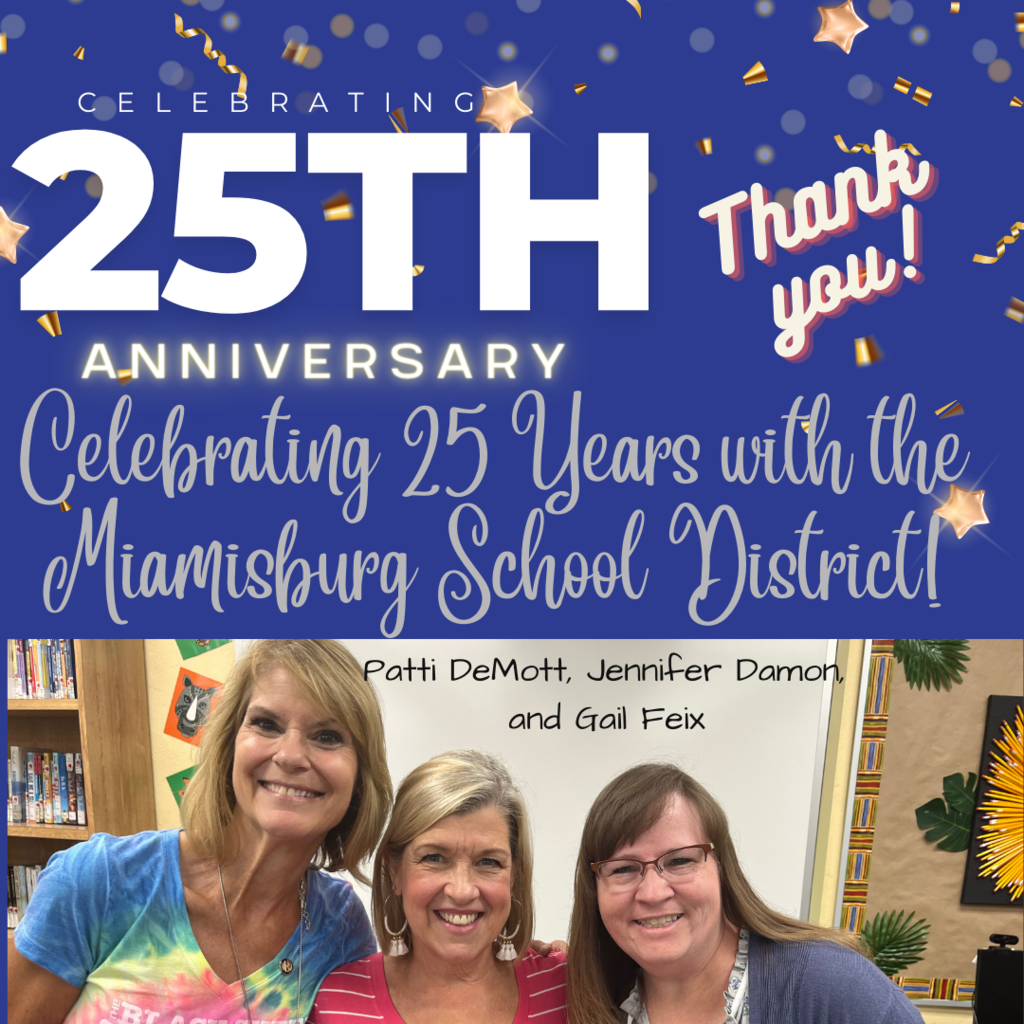 This year, the Miamisburg School District is blessed to honor 23 employees who have spent 25 years with the District. So thankful for the years we have spent with all of you! Medlar View honorees are Kim Chartrand, Tammy Lentz, Kathy Dauby, and Jodi Hall. #AlwaysAViking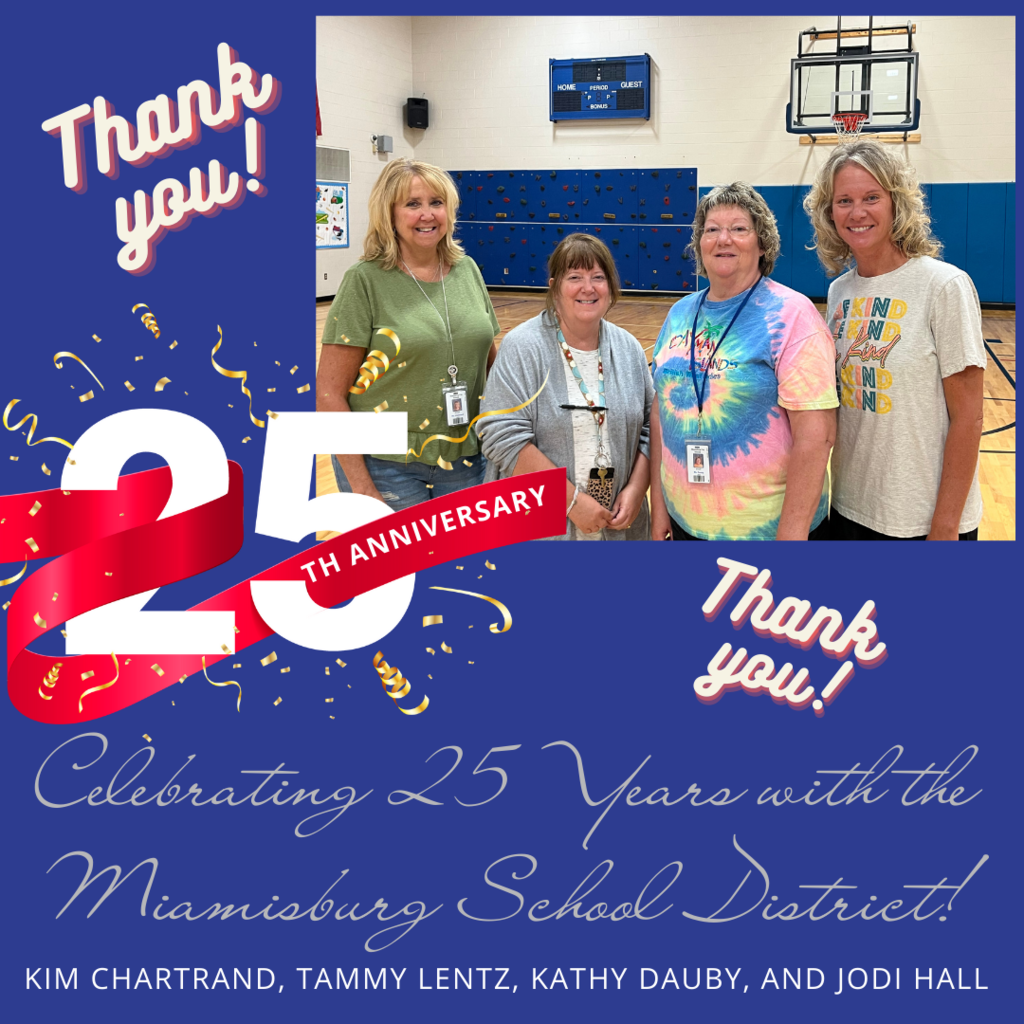 Jane Chance 25 Year honorees are Kerri Clark and Kim Toadvine. Also, a big shout out to Principal Dale Geyer for continuing a long tradition of handing out apples to staff on Opening Day!#AlwaysAViking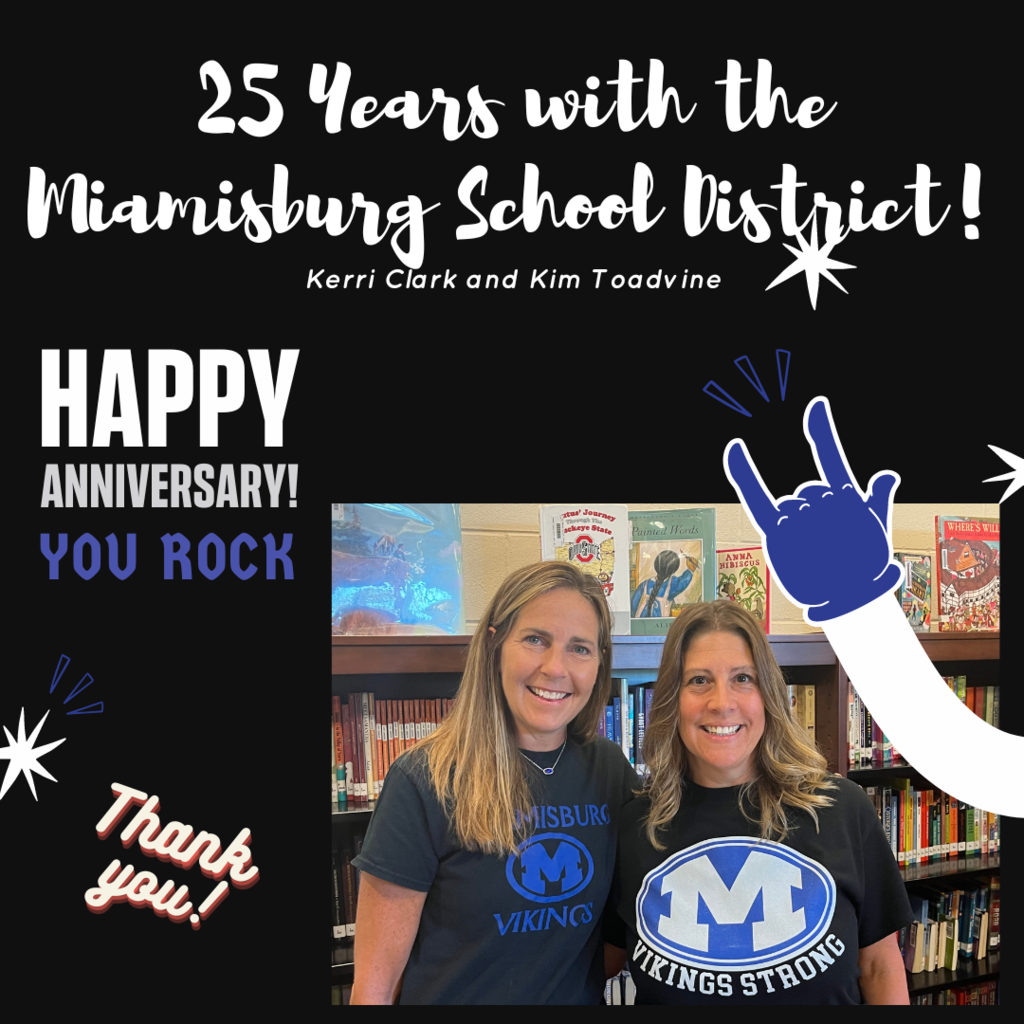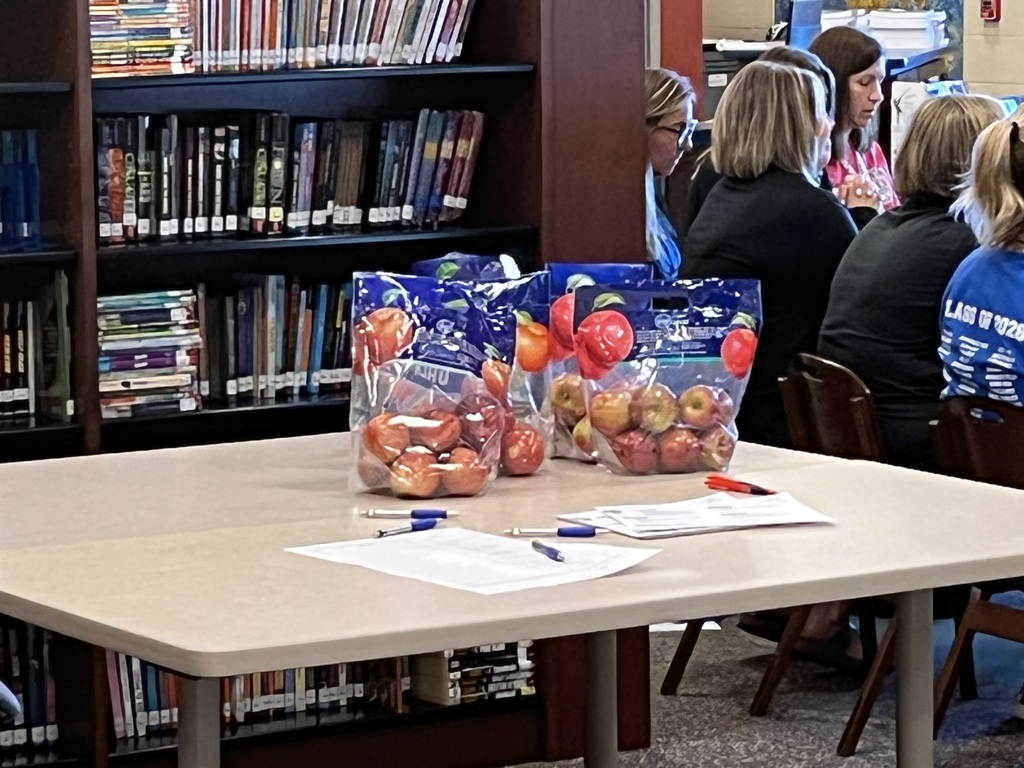 Don't forget to join other Miamisburg students for the Back to School Bash tonight! #Vikings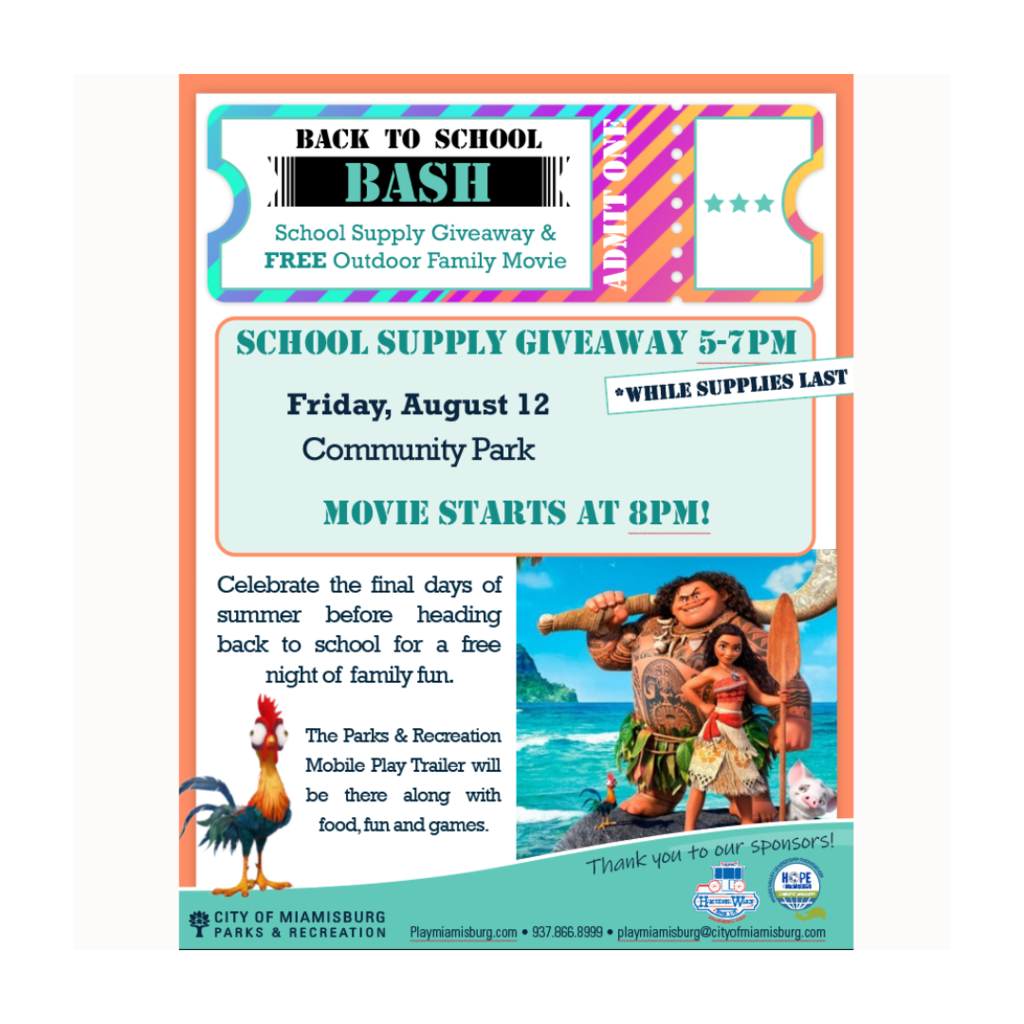 This year, the Miamisburg School District is blessed to honor 23 employees who have spent 25 years with the District. So thankful for the years we have spent with all of you! Central Office's honoree is Steve Homan. #AlwaysAViking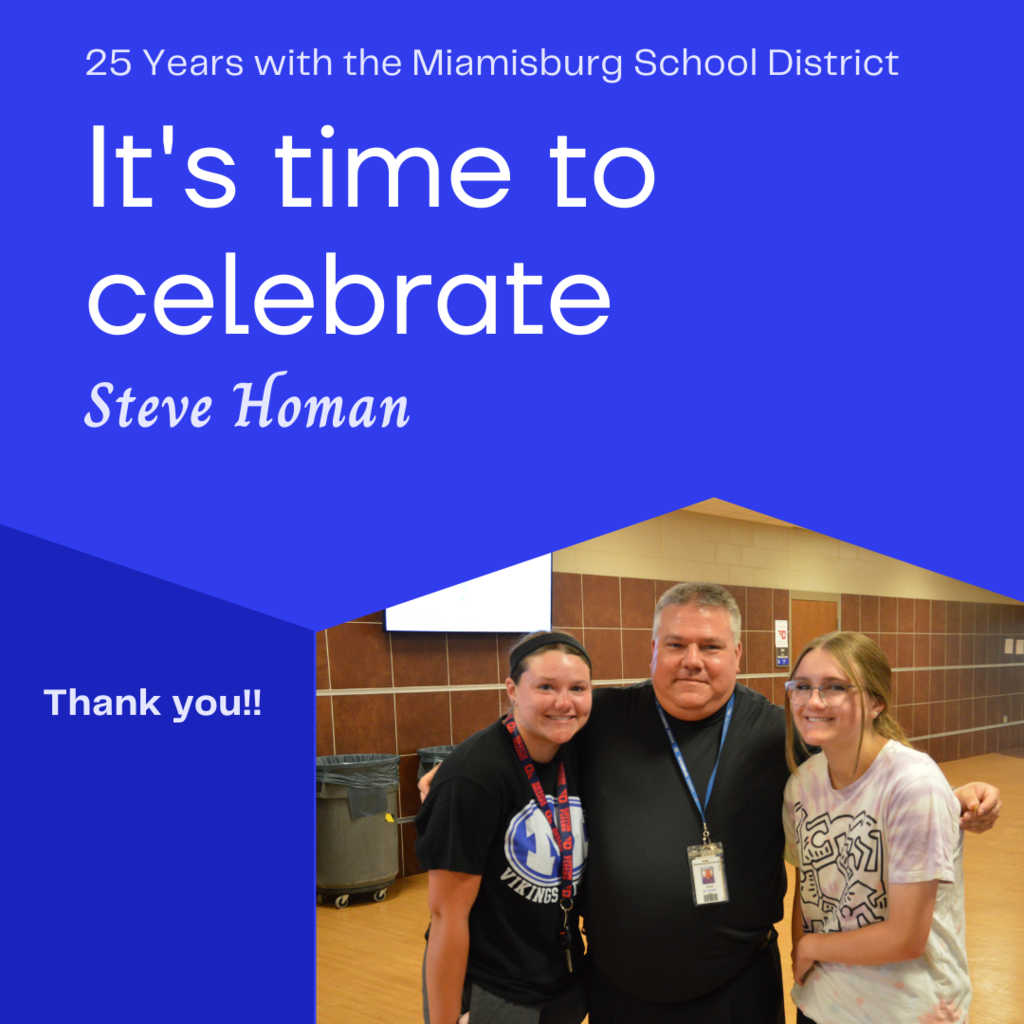 This year, the Miamisburg School District is blessed to honor 23 employees who have spent 25 years with the District. So thankful for the years we have spent with all of you! Mound honorees are Denise Magill, Lori Bicknell, and Debbie Kelley. #AlwaysAViking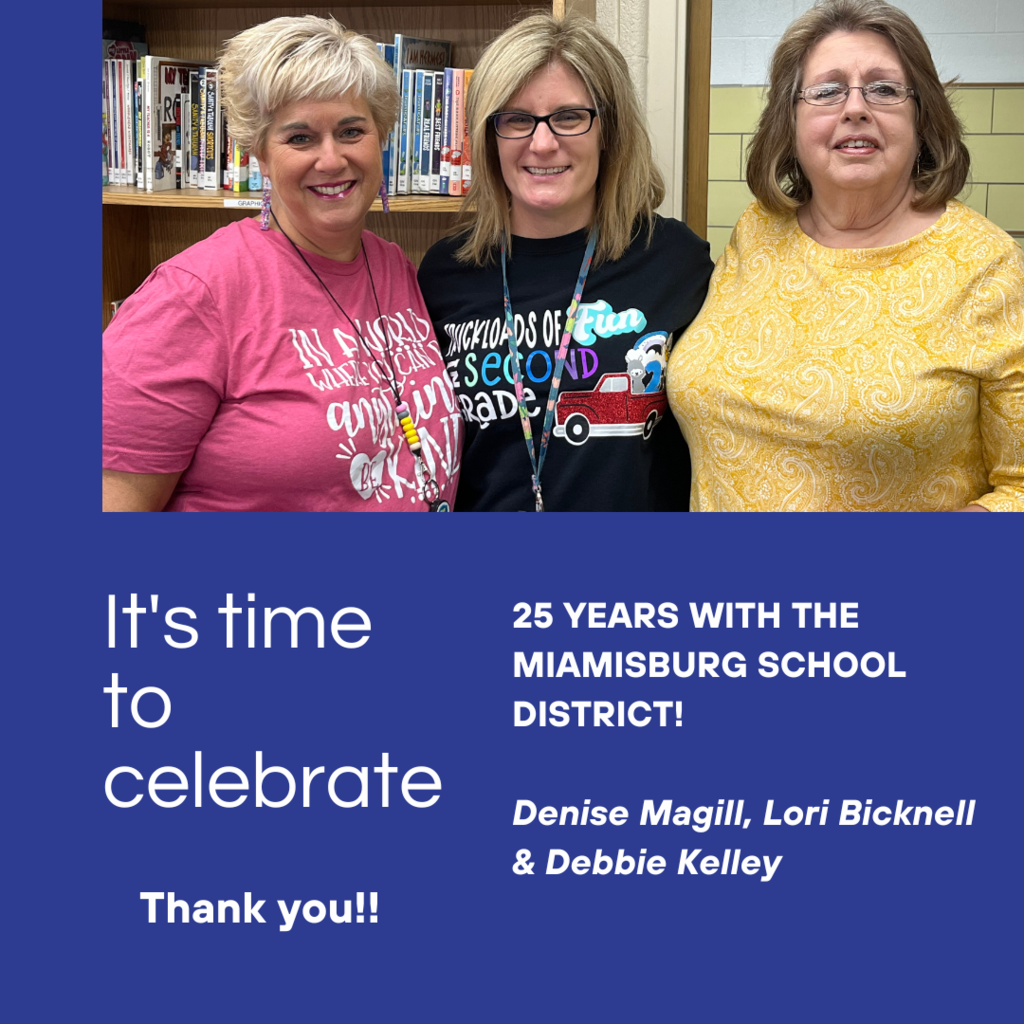 This year, the Miamisburg School District is blessed to honor 23 employees who have spent 25 years with the District. So thankful for the years we have spent with all of you! Kinder honorees are Jamie Throckmorton, Josh Hobbs, and Lori Priest. #AlwaysAViking
This year, the Miamisburg School District is blessed to honor 23 employees who have spent 25 years with the District. So thankful for the years we have spent with all of you! Bauer honorees are Angie Cramer and Lori Priest. #AlwaysAViking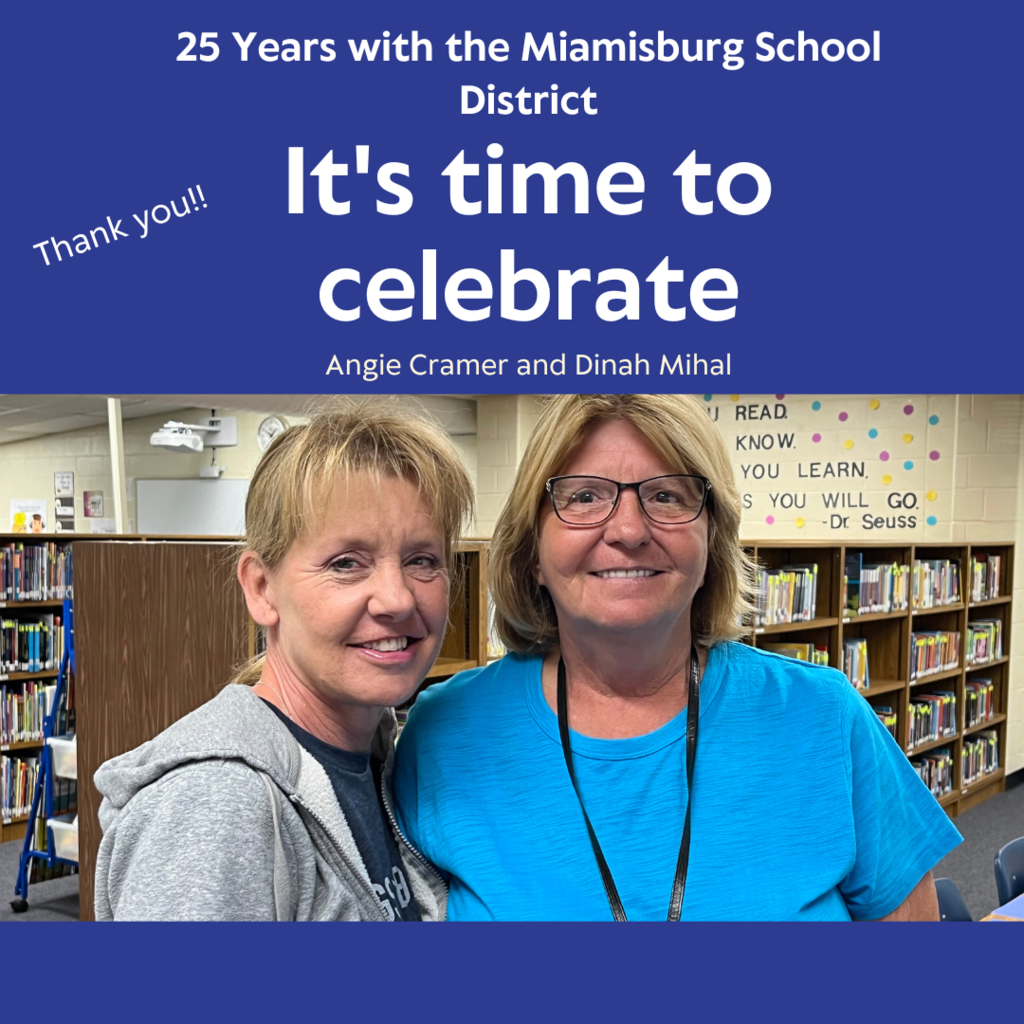 This year, the Miamisburg School District is blessed to honor 23 employees who have spent 25 years with the District. So thankful for the years we have spent with all of you! Mound honorees are Denise Magill, Lori Bicknell, and Debbie Kelley. #AlwaysAViking
This year, the Miamisburg School District is blessed to honor 23 employees who have spent 25 years with the District. So thankful for the years we have spent with all of you! MMS honorees are Kim Underwood and DeeDee Oliver #AlwaysAViking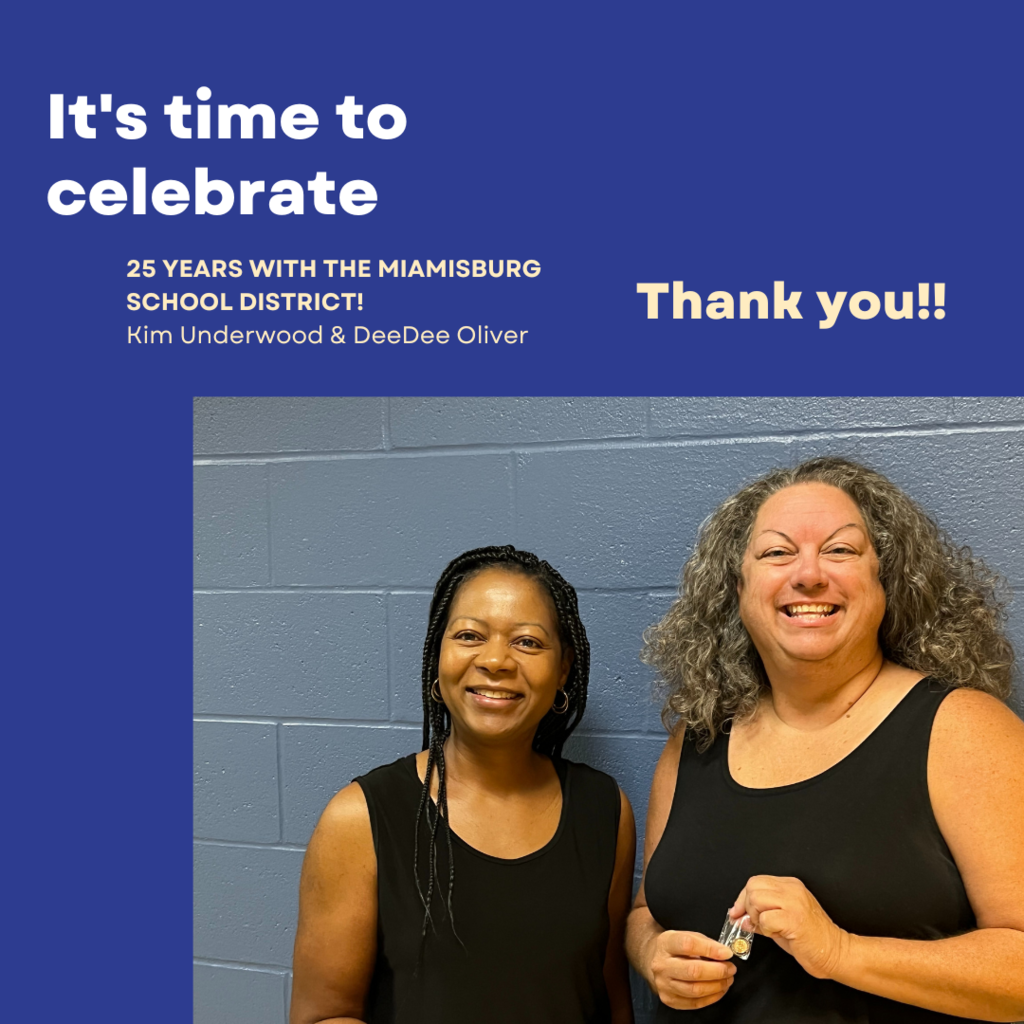 This year, the Miamisburg School District is blessed to honor 23 employees who have spent 25 years with the District. So thankful for the years we have spent with all of you! MHS honorees are Wendy Wagner-Harris, Tim Fries, and Trina Saylor. #AlwaysAViking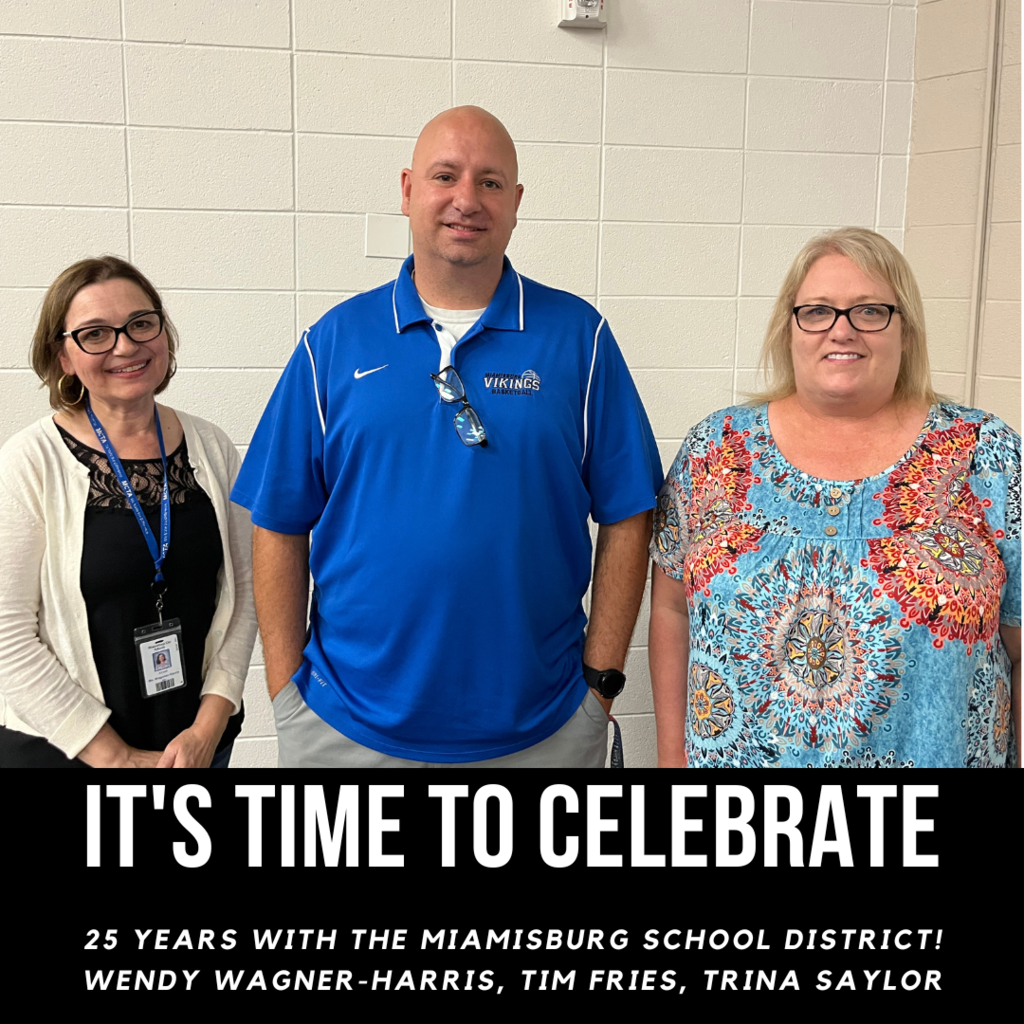 We welcome a great group of social workers to the district this year! #miamisburgfamily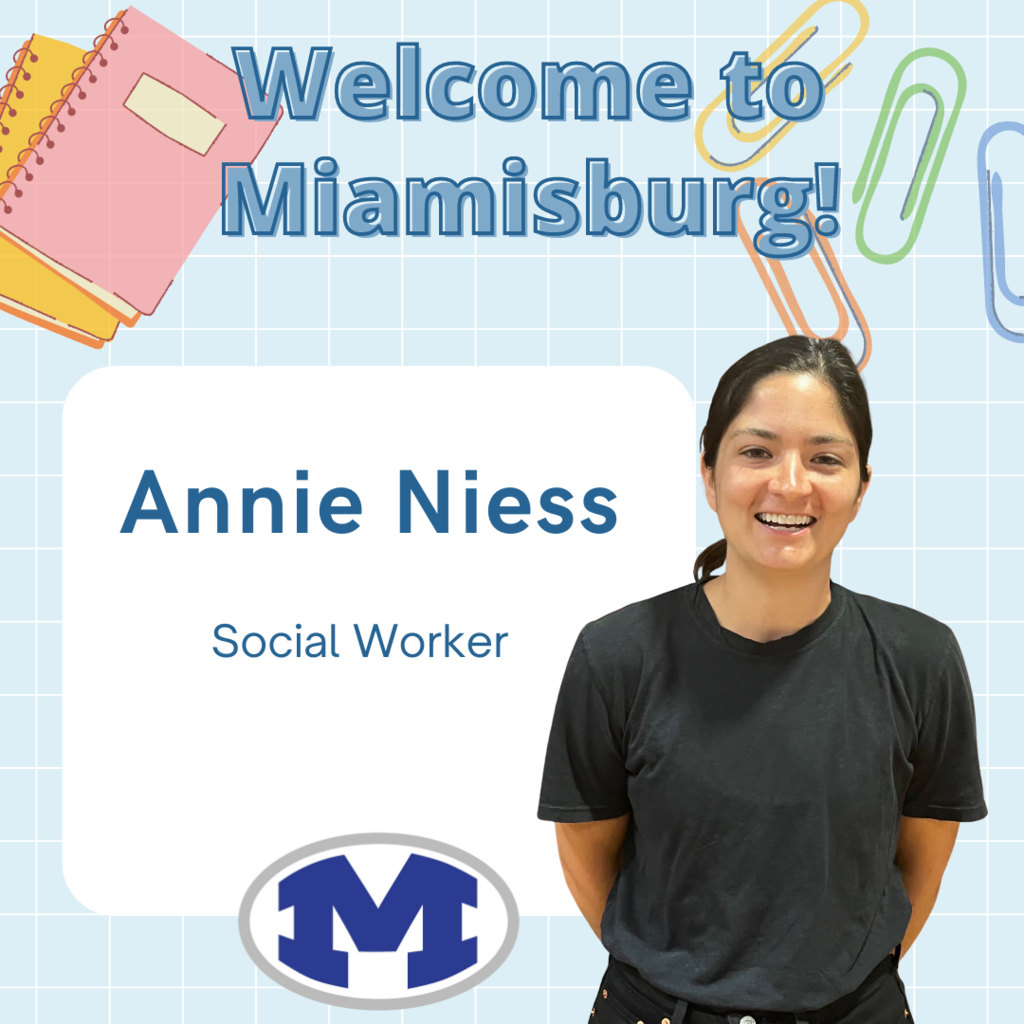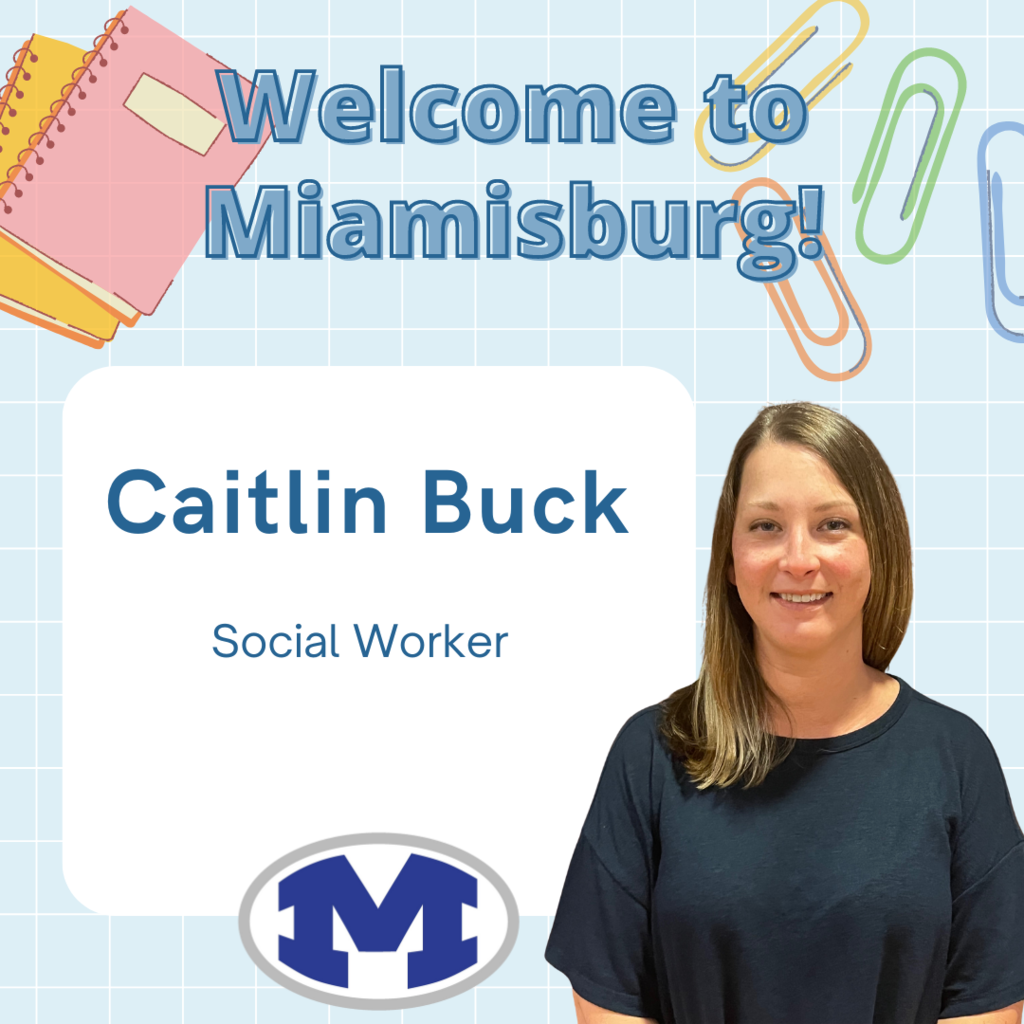 More staff were welcomed back today. Here are some of our Classifed Staff that you will be seeing in the buildings and transportation! #Vikings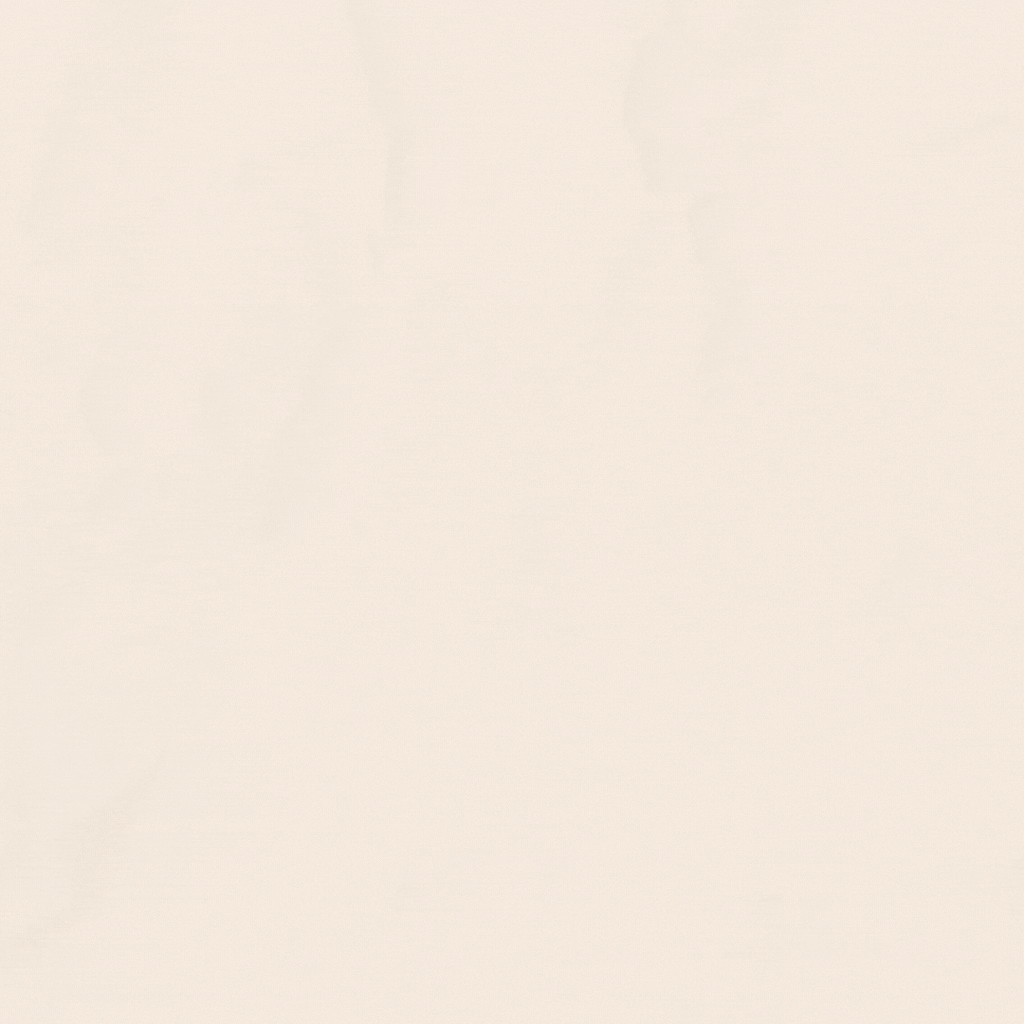 Dr. Blessing welcomed all teachers back at Opening Day today at MHS. The band kicked everything off with the Viking fight song. Mrs. Green and Mrs. Fulkerson spoke about teacher/student communication. #letsgetstarted