Bear Elementary School seniors returned to where they started today to say goodbye to staff. Good luck #Bears. You will be missed. 💙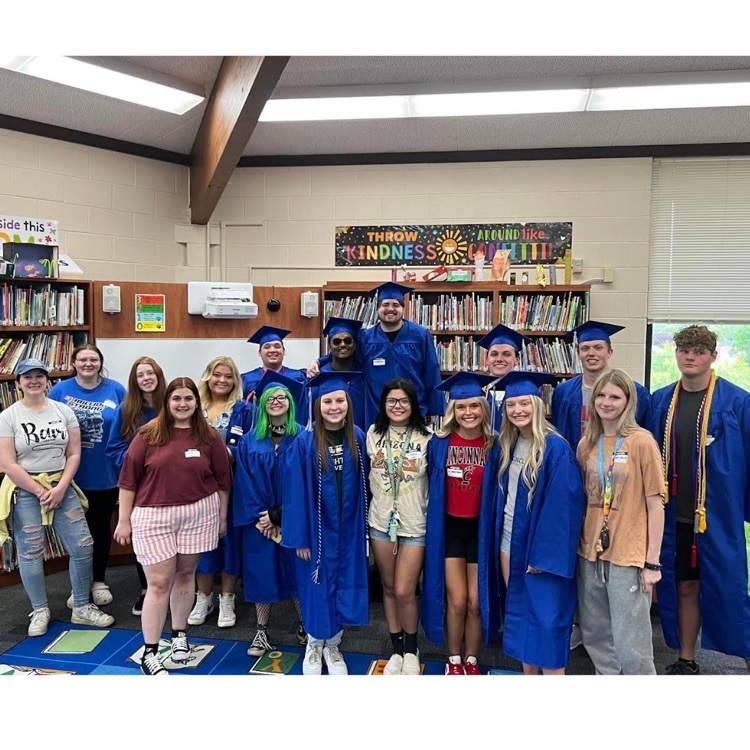 The following retirees were honored at last night's Board Meeting: Terri Chase, Nancy Peters, Linda Mayhew, Kathy Barker, Susan Woods, Debbie Reinstatler, Paula Morton, and Lori Priest. This group has 214 years of combined experience. Thank you all so much for the years you spent with us...you will be missed! 💙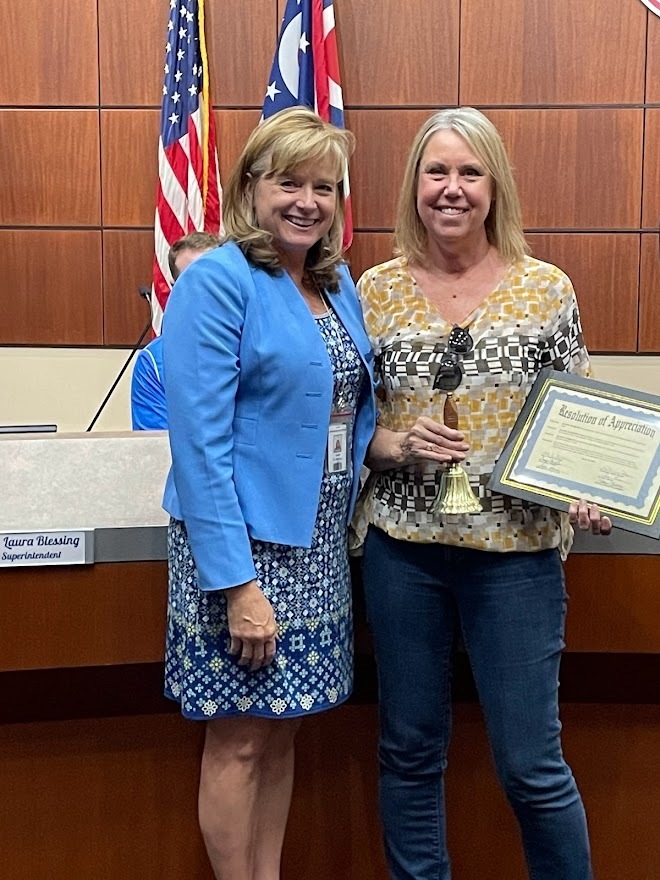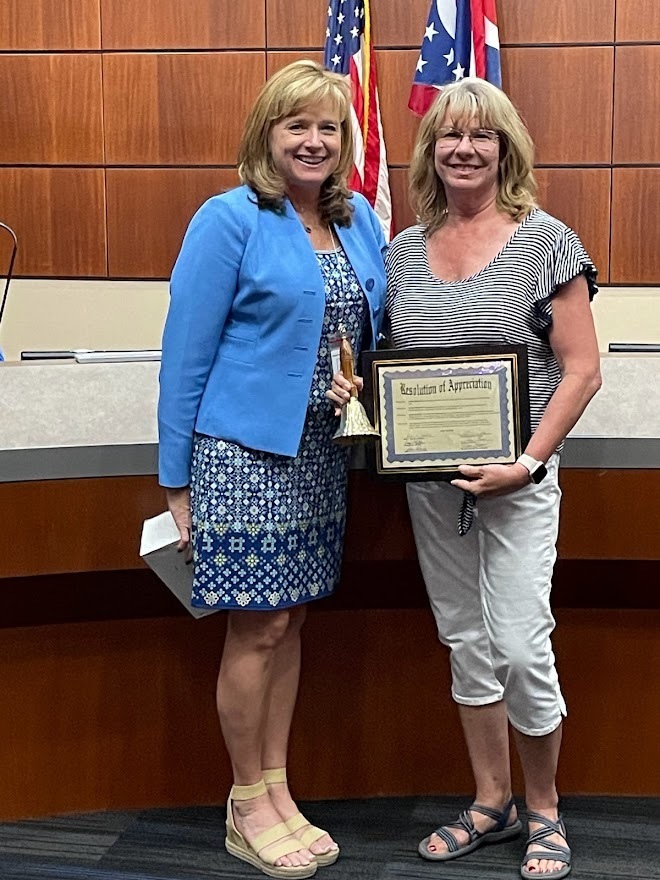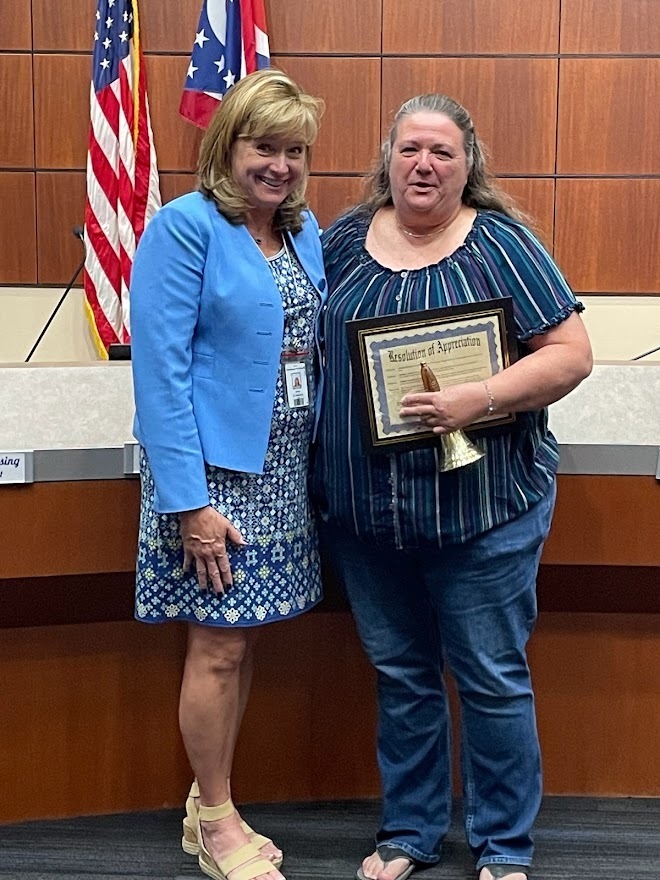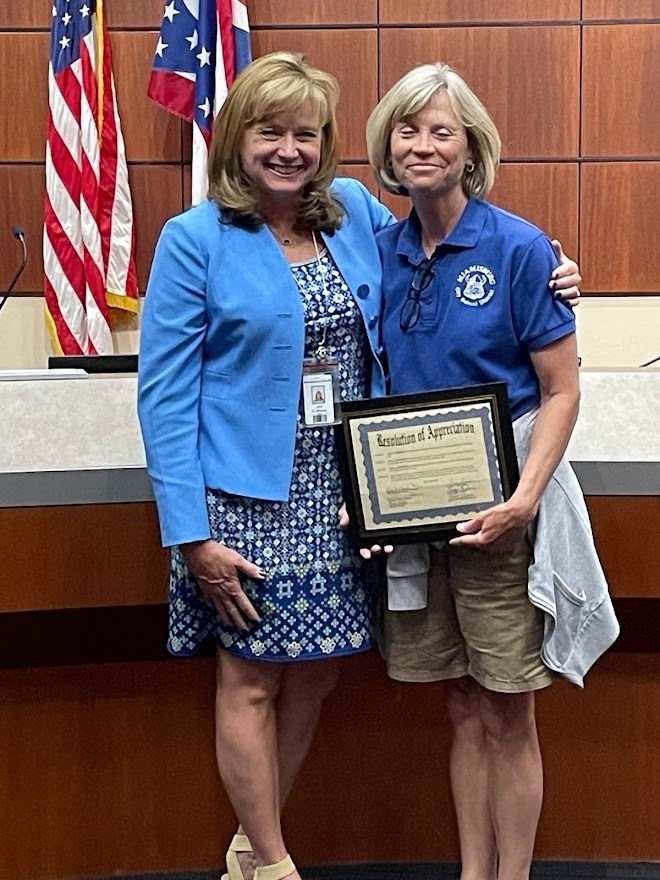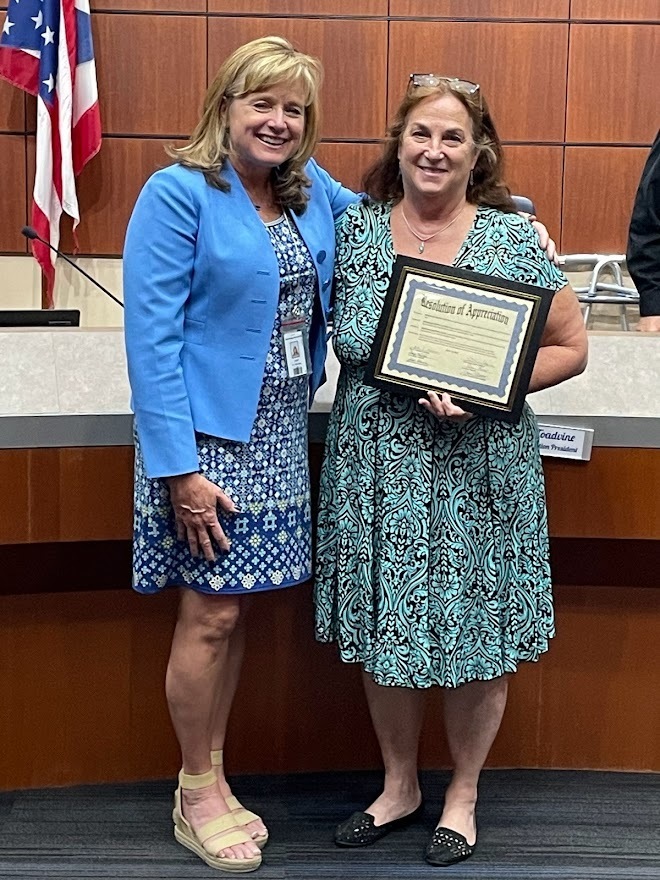 If you have not already taken the Safety and Sense of Belonging Survey, please do. We value your opinion. In the Spring of 2021, the Miamisburg City School District began the journey of developing a Strategic Plan. One of the components of our shared vision is Safety and Sense of Belonging. We envision a school district that fosters positive relationships, empowers the community, and values diversity, equity, and inclusion to create a safe environment for all. The Spring of 2022 we released the first Community Survey. Through this school year, we have been working on collecting data from all stakeholders that will be compared to last year's results. This will continue to inform our practices to improve the Safety and Sense of Belonging in our schools. To that end, we would like to hear from you, including parents and others who live and work in our community. Please access the Safety and Sense of Belonging Survey through this link. This survey will take approximately 3-5 minutes to complete, excluding comments you choose to leave. For the purposes of this survey, please consider "the school" the school your child attends or the school in your neighborhood/community. If you have children at multiple levels (elementary, middle school, and high school), please feel free to answer a survey for each level. The survey will be open from May 17 through May 26, 2023. We thank you for your time and support in helping us continue to grow in providing welcoming and safe environments for all!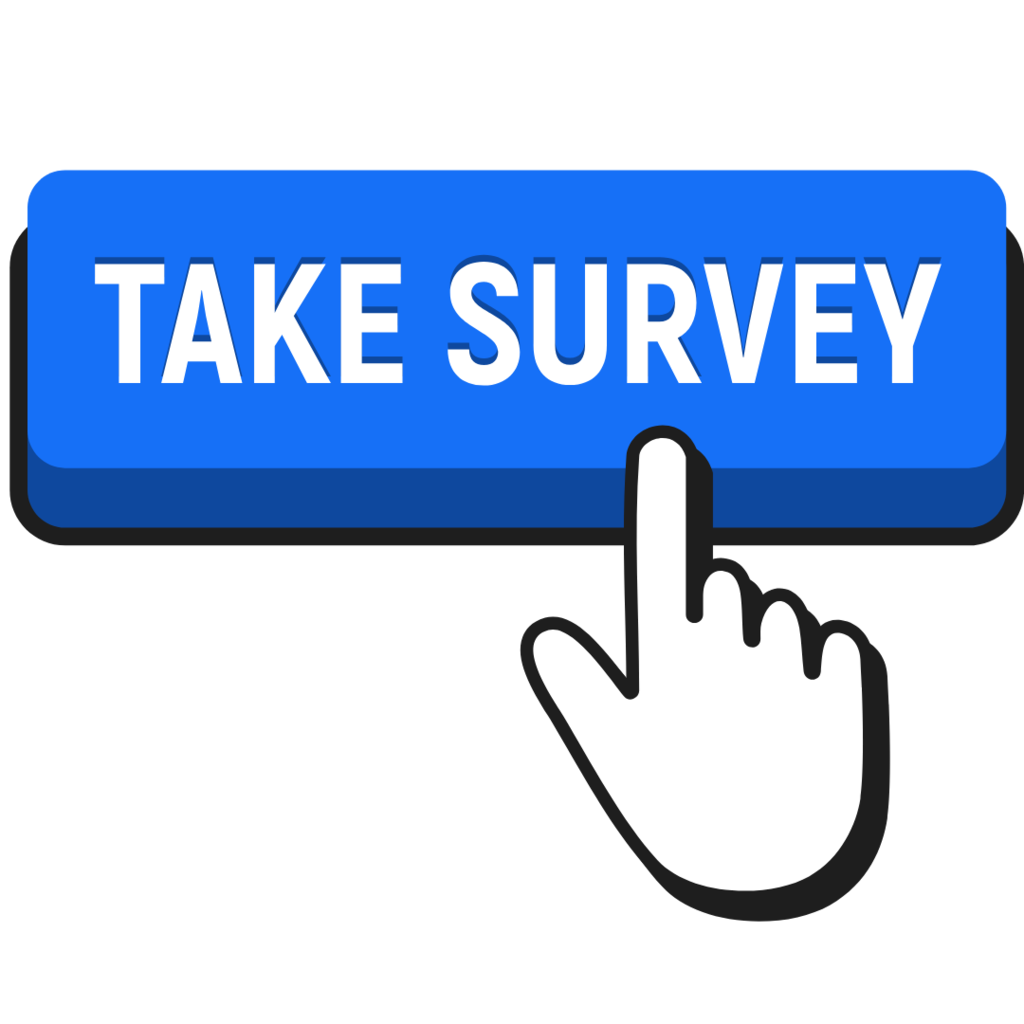 JCE welcomed 2023 graduates with a "then and now" and a live stream through the building. This is the first class to go K-12 from JCE . Good luck #Bulldogs! 💙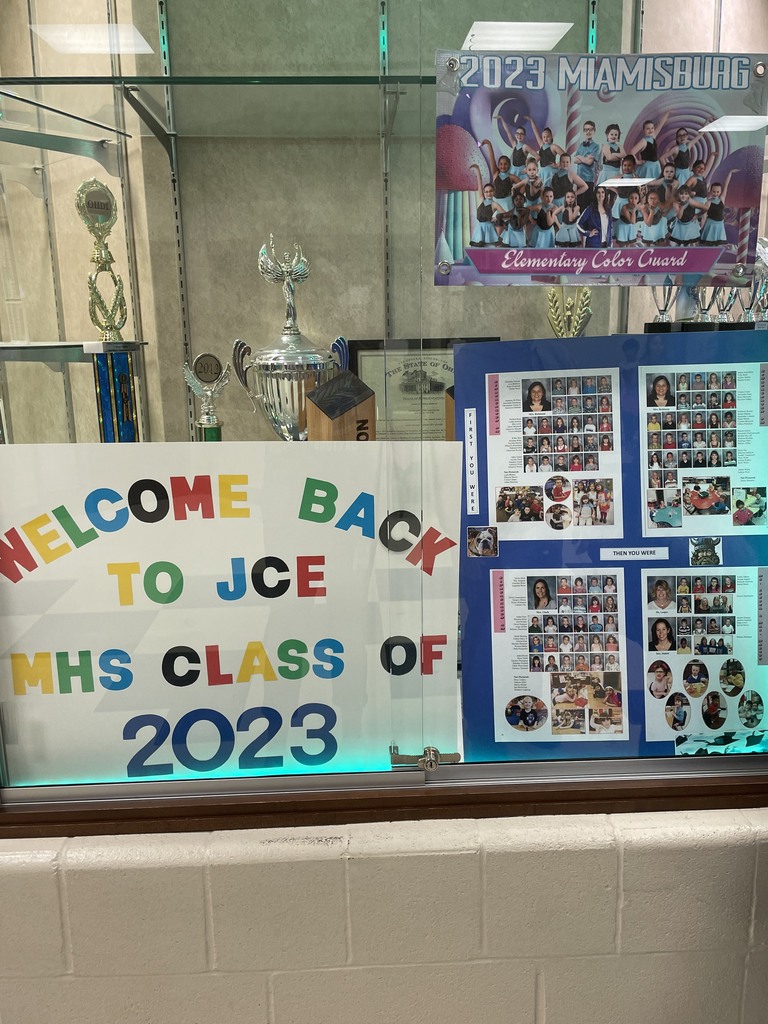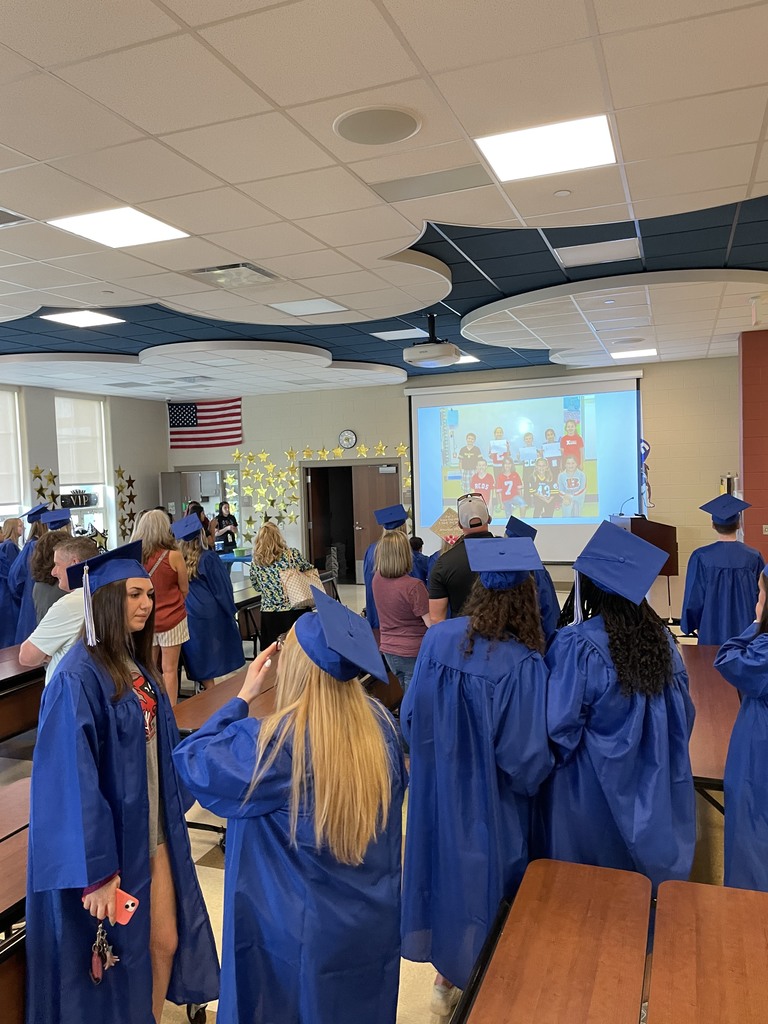 Congratulations to our May District Student of the Month Si Toadvine. Si was nominated by his Mark Twain Teacher Amy King. Good work Si!
Congratulations to our April District Student of the Month Addison Ledley. Addison was nominated by MHS Art Teacher Megan Newton. Way to go Addison!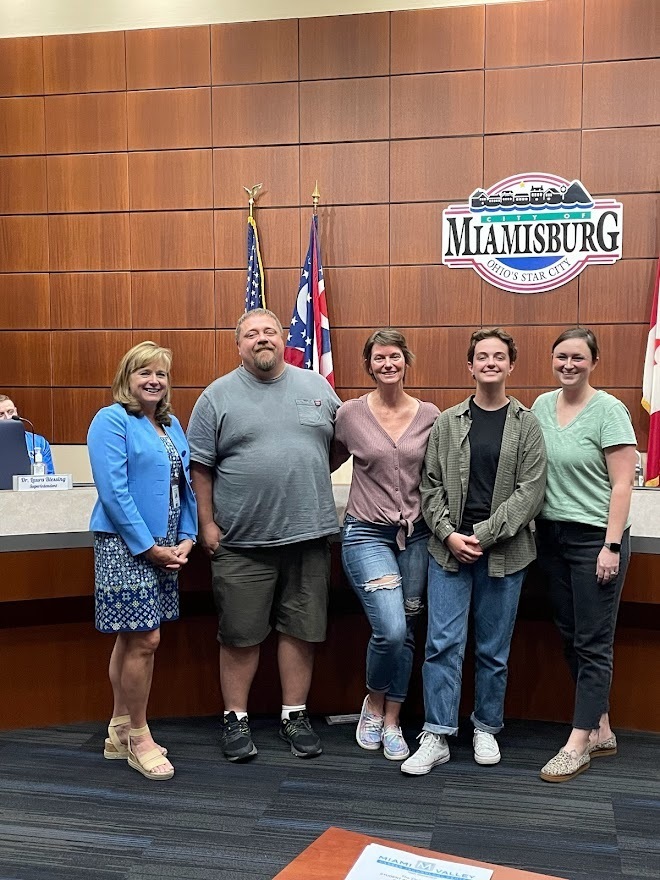 Our latest Making A Difference honoree is Miamisburg Middle School Paraprofessional Mariah Pearson. Mariah was nominated by Intervention Specialist Kelly Parin. Good work Mariah! 💙
Seniors had graduation practice today and were clapped out by the students and staff! 💙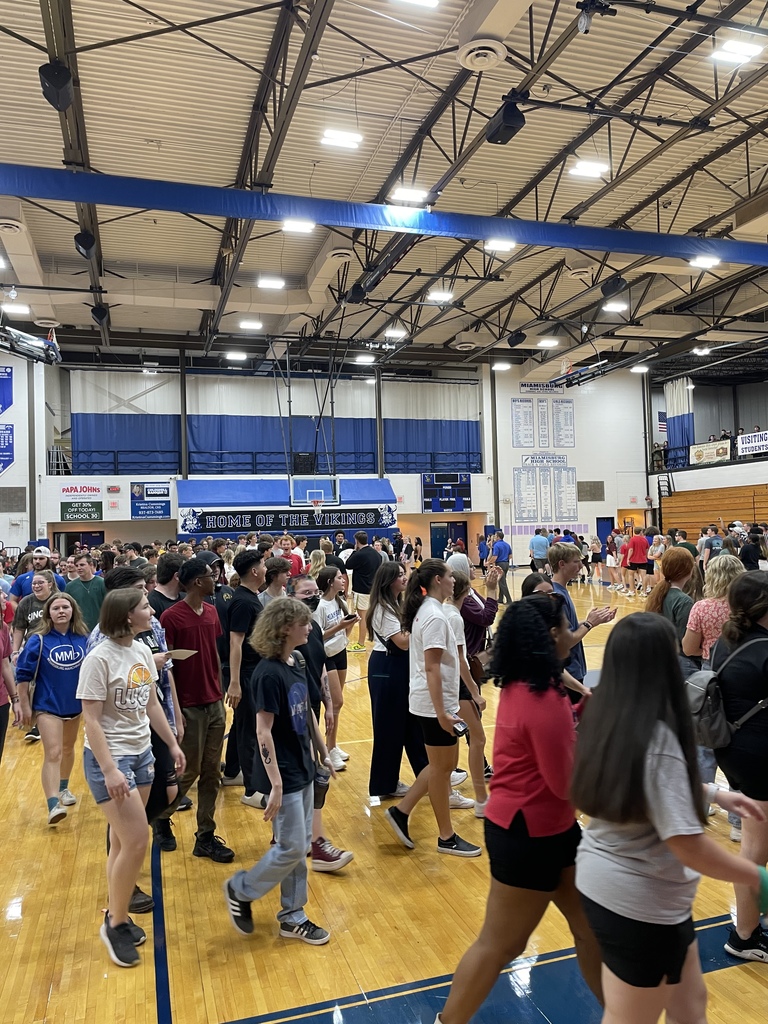 Did you know? All Regular Board Meetings are public and held at the Miamisburg Civic Center at 6:00 PM on the third Thursday of each month. Next month's meeting will be held on June 29th due to closing the fiscal year for the 2022-2023 school year.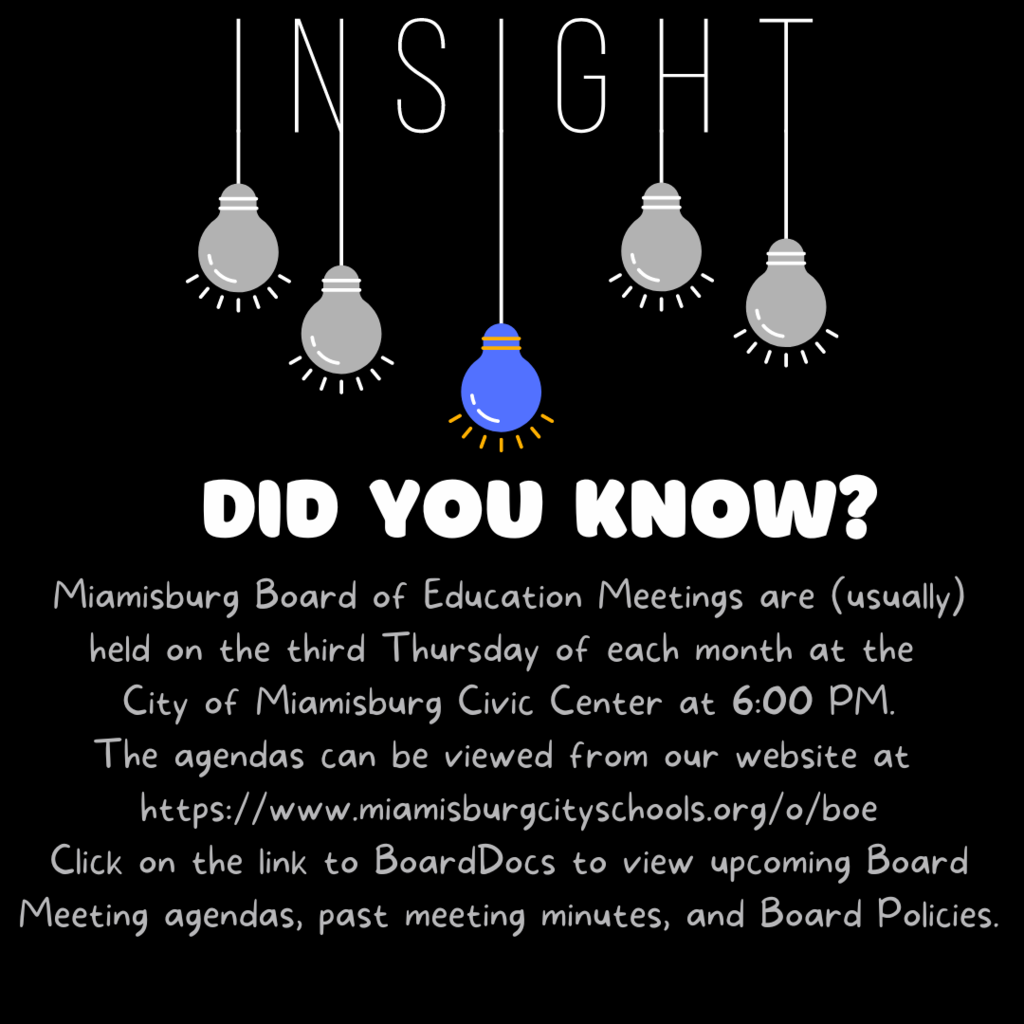 Happy National Speech Pathologist Day! Today, we celebrate the amazing speech pathologists who help our students with speech and hearing disorders. We're grateful for your commitment to improving lives. Thank you for everything you do!
Our latest Making A Difference honoree is Mark Twain teacher Lora Becker-Jenks. Lora was nominated by a grateful staff for all that she does. Pictured are Sarah Slamka, Jen Damon, Patty DeMott, Lora Becker-Jenks, Jen Noble, Susan Phillips, Kelly Lee Marker, & Dr. Blessing. 💙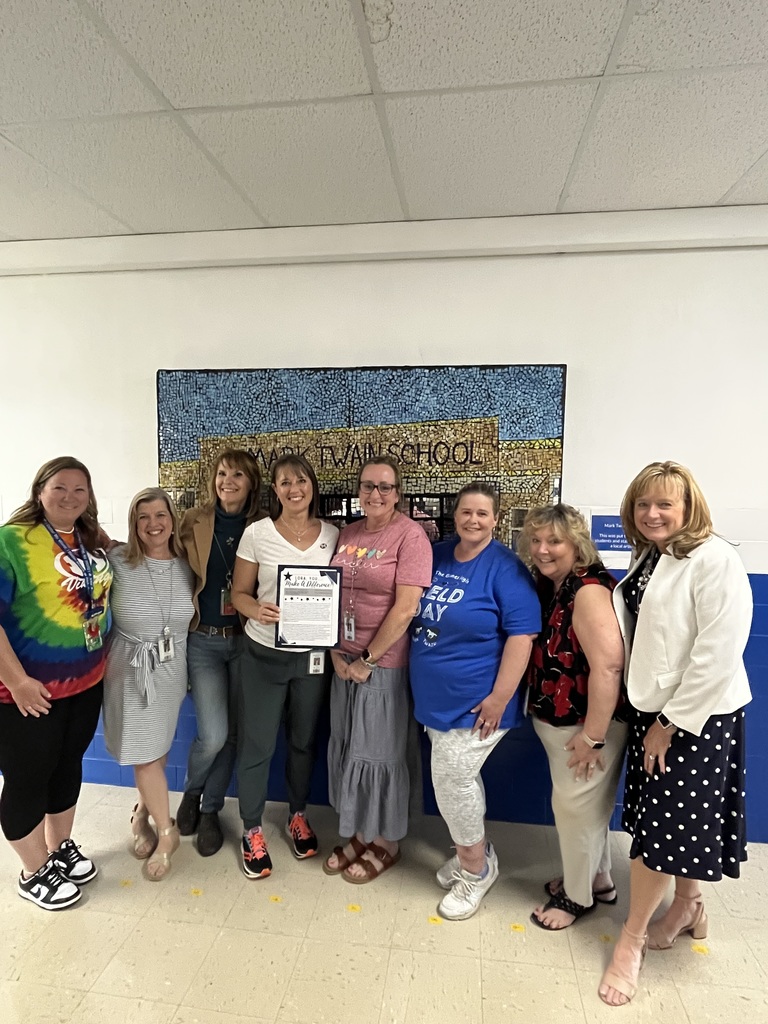 Congratulations to our latest Making A Difference honoree, Mound Intervention Tutor Glenda Mesta. Glenda was nominated by Denise Magill. Dr. Blessing and Mrs. Mesta's students Carsyn Page and Lucas Carter were there to celebrate with her. Good work Glenda! 💙
We are excited about our use of Rooms as a two-way communication tool for teachers and parents this school year. As we prepare for the summer months, the current classes in Rooms will be removed after the last day of school and the new classes for your child will be available at the beginning of the 2023-2024 school year. You will be able to log into Rooms at the start of the year and see your child's classes there automatically. Dr Blessing's rooms and the building rooms will remain open and will be available for communication throughout the summer. Thrillshare alerts and messages will continue during the summer from the buildings and district for news and announcements. Your accounts will remain connected to the current buildings and/or groups until our rollover to the 2023-2024 school year which typically happens at the end of July/beginning of August.
Mark Twain third graders completed a segment on Wright Brothers History as inventors from Ohio. Each student did research & gained insightful information about the Wright brothers, their family, the time period in which they lived & how their hard work contributed to aviation.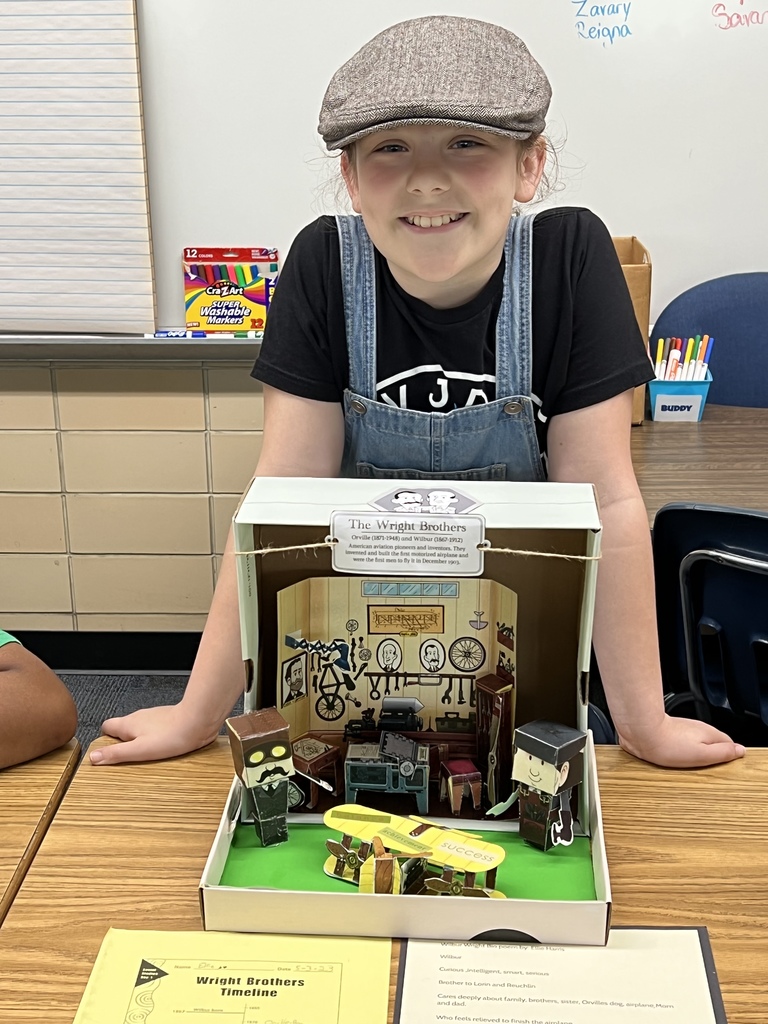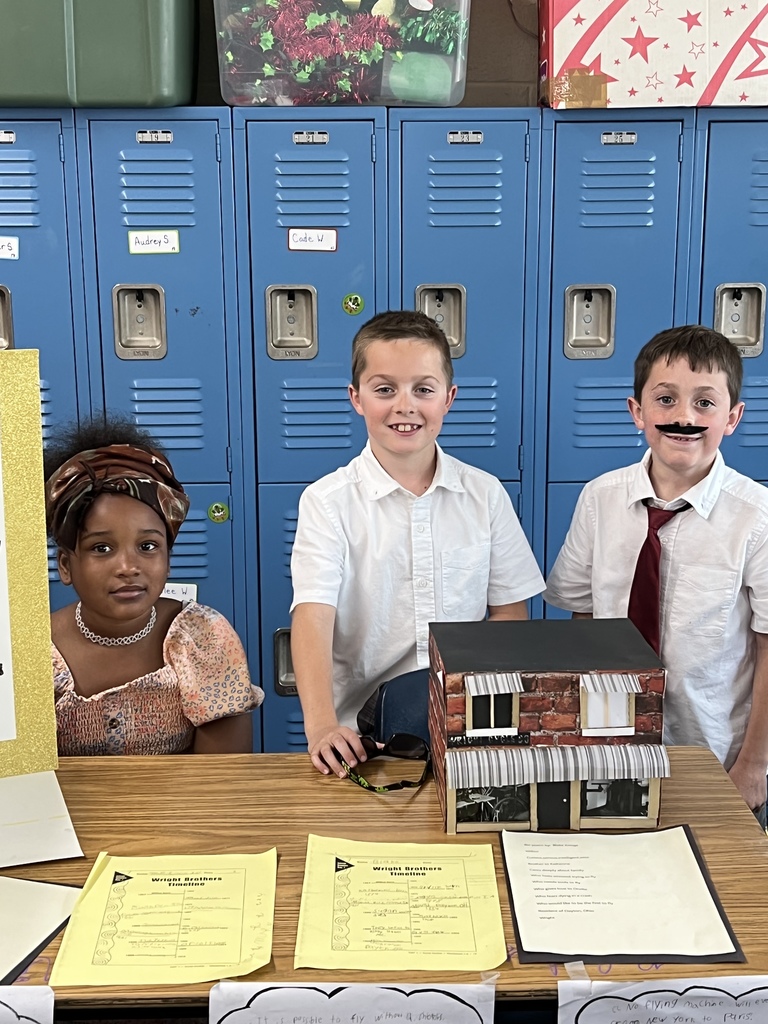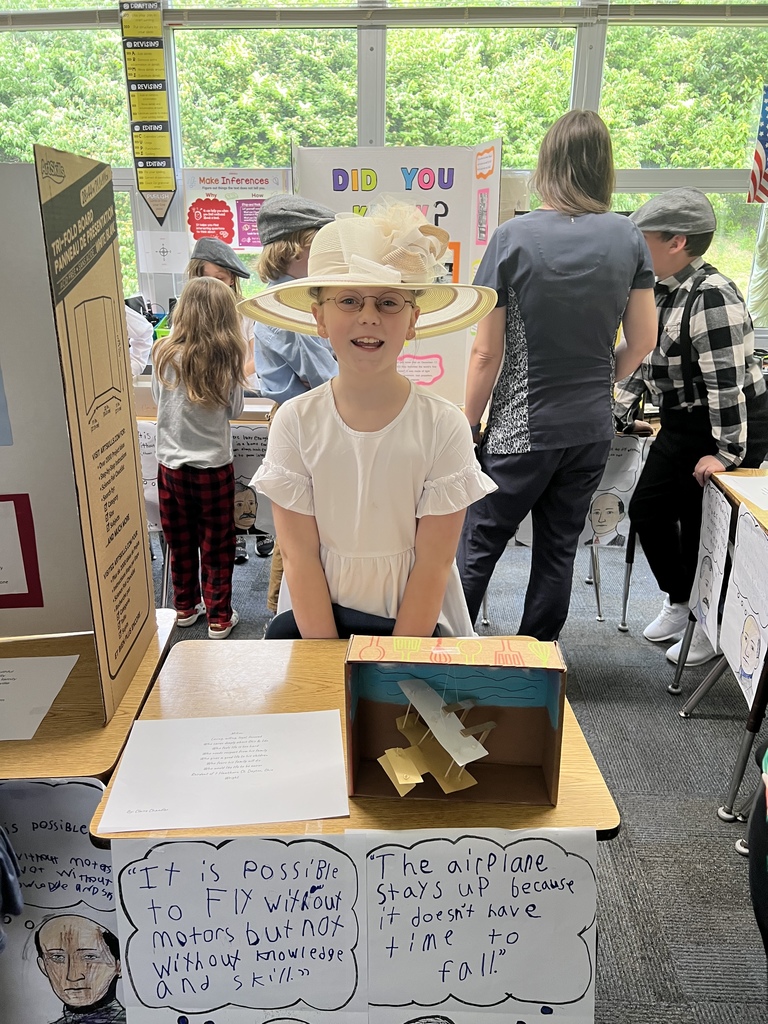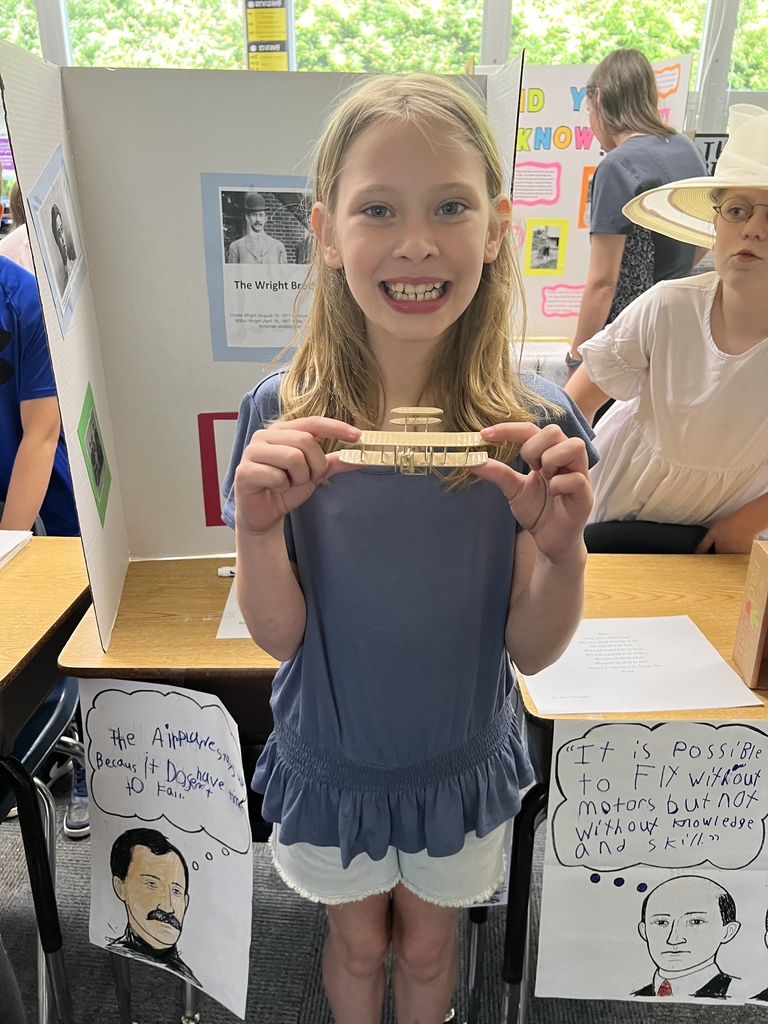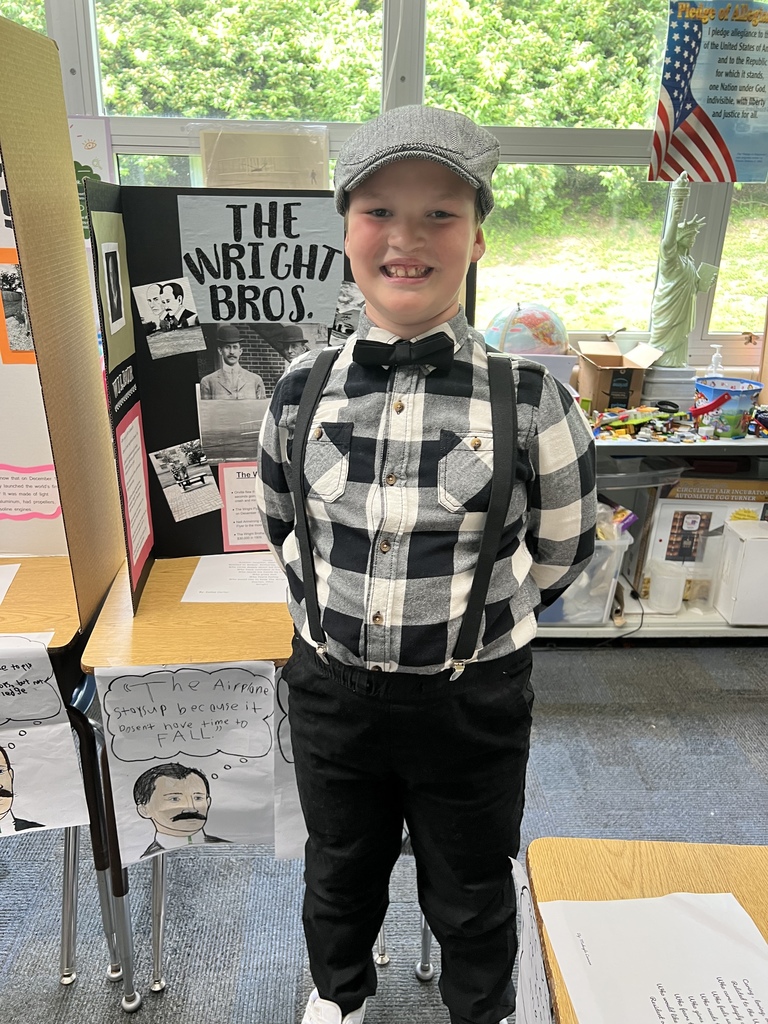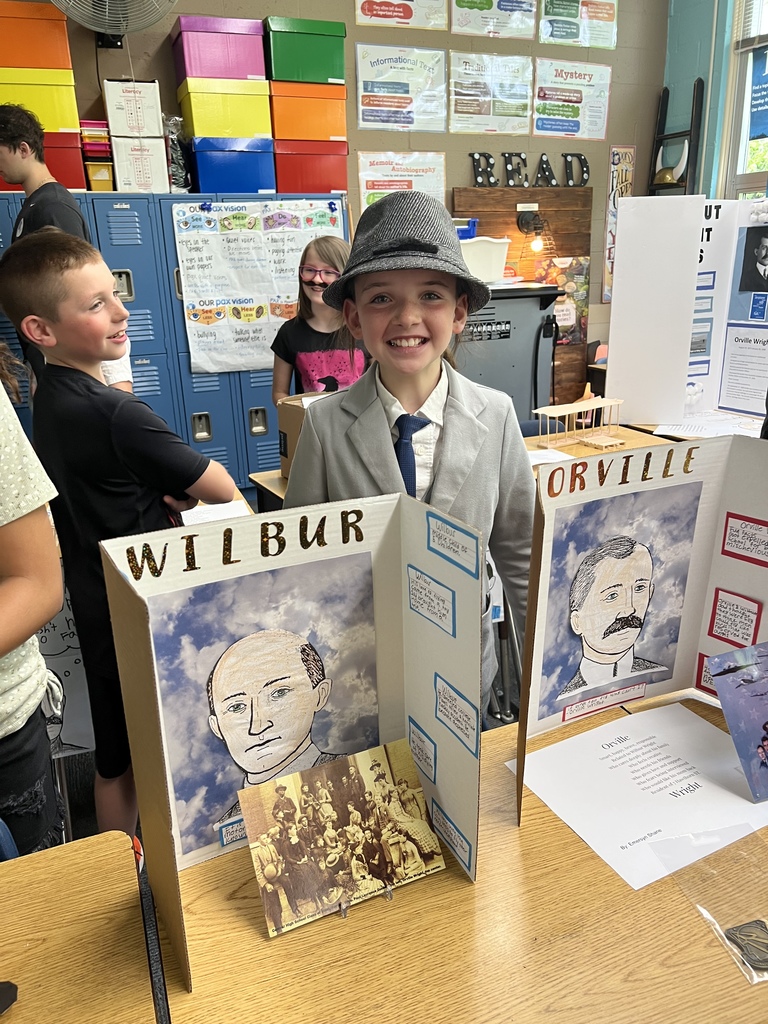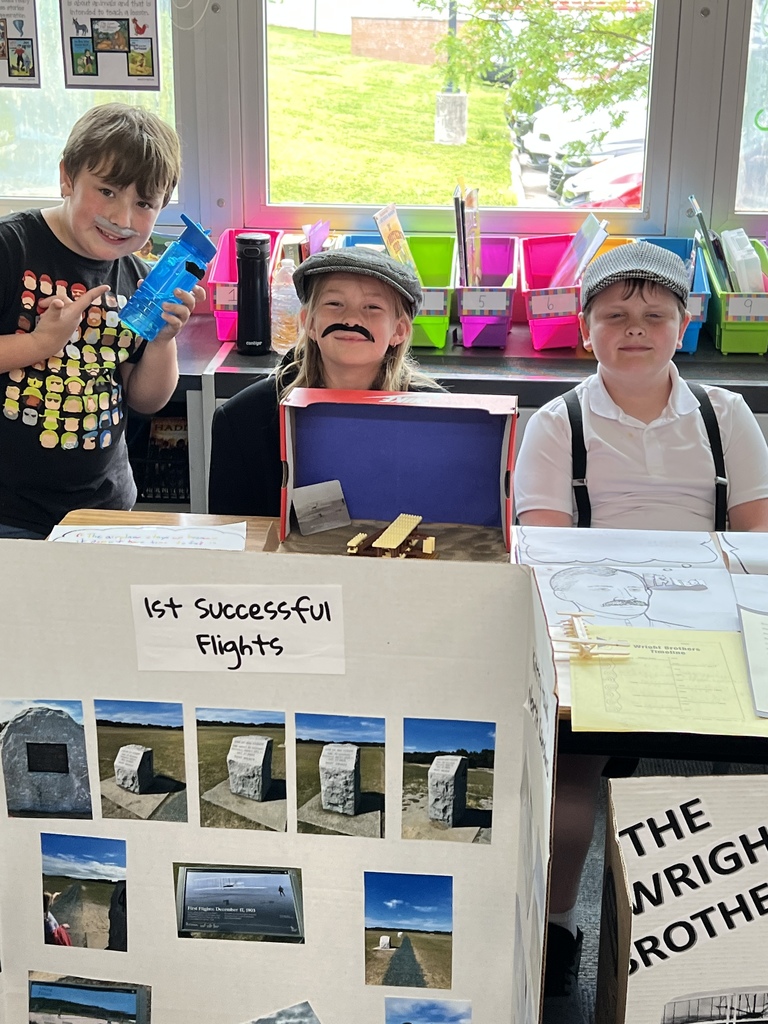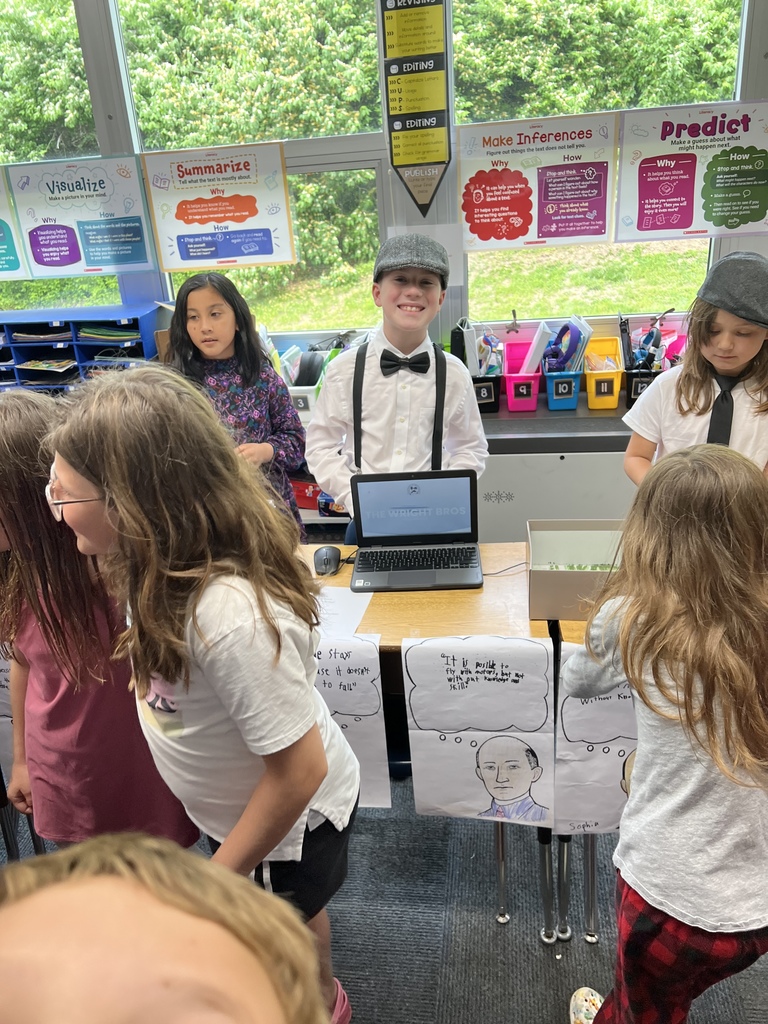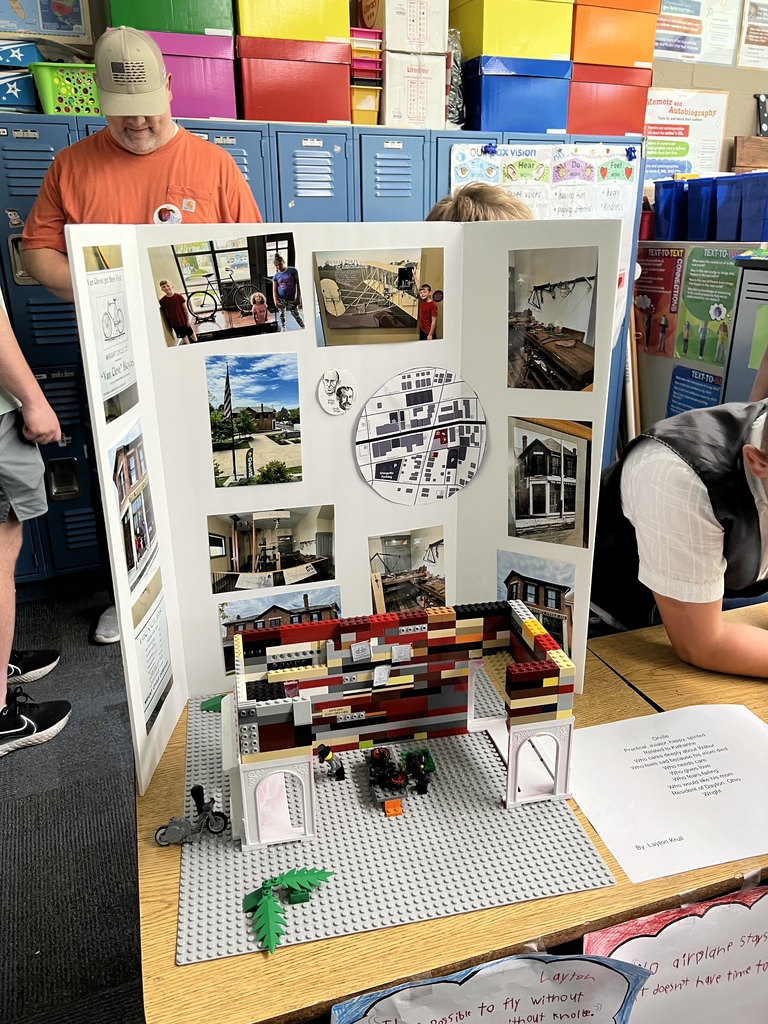 Last night, the Miamisburg High School Band held their last concert with the Seniors in the Class of 2023. Thank you...Seniors... for the hard work & dedication you have shown through the countless performances. You will be missed. Wishing you much happiness in your future! 💙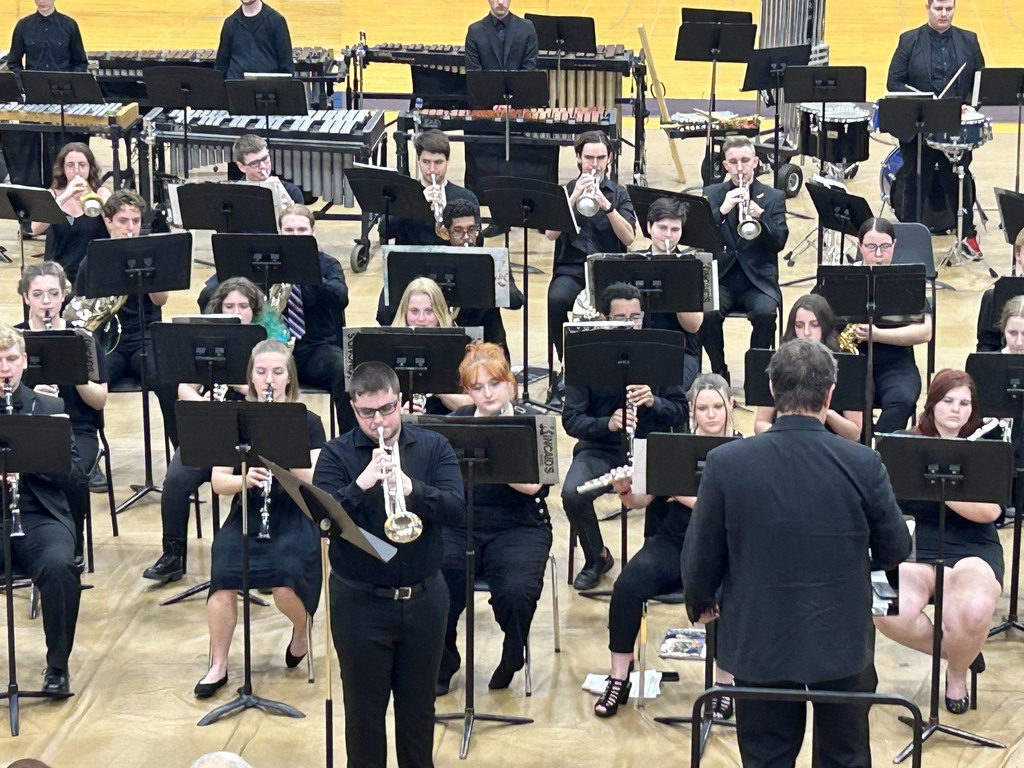 The FriendsOffice W.R.I.T.E. (We Reward Innovative Teaching and Education) Program is a concept designed to reward passionate, qualified and talented teachers within area schools. The Grand Prize for this grant is $1000 in school and classroom supplies. @knightsofkinder teacher Emily Karwisch was presented with her prize on Thursday, May 11th. Congratulations Emily!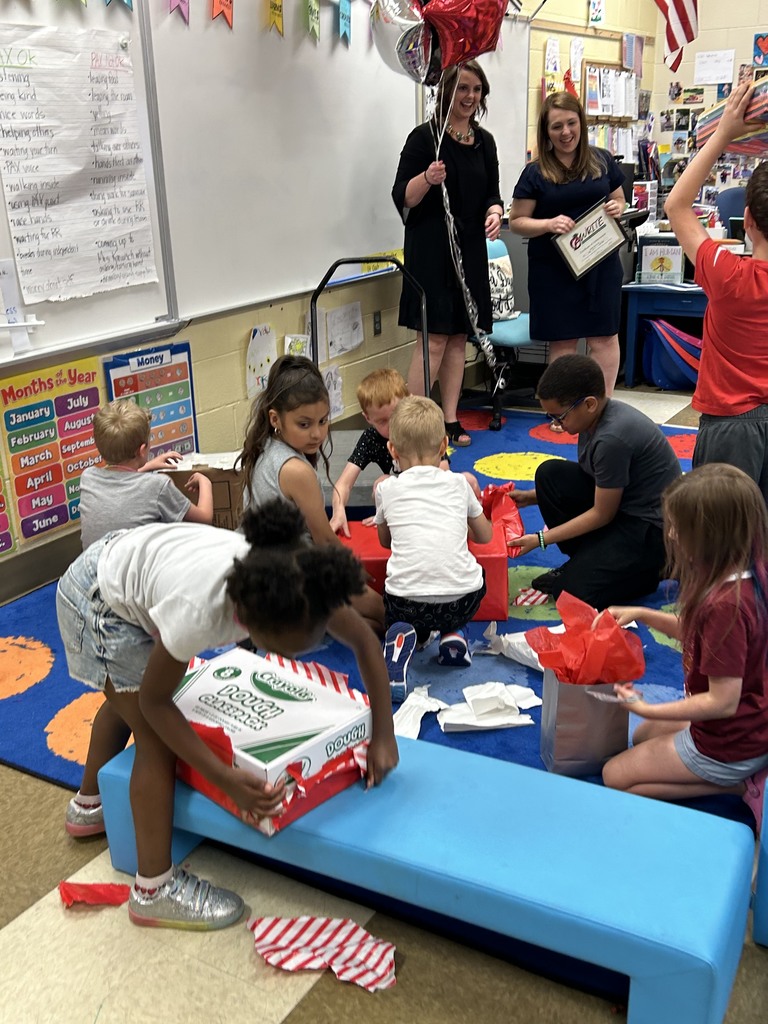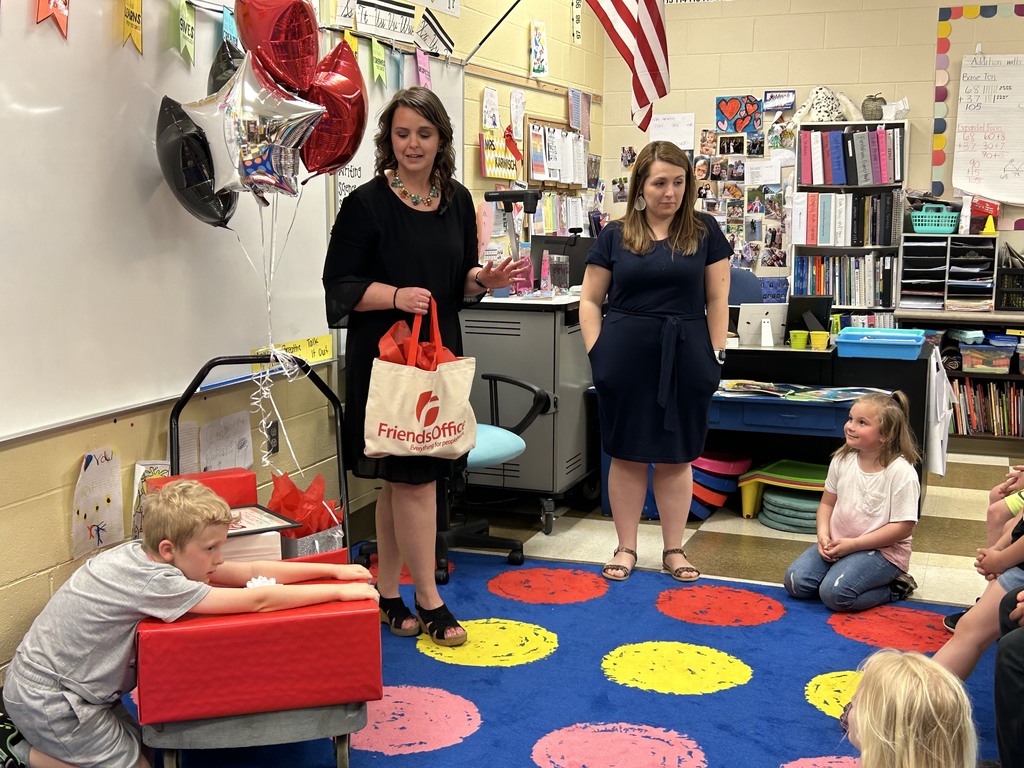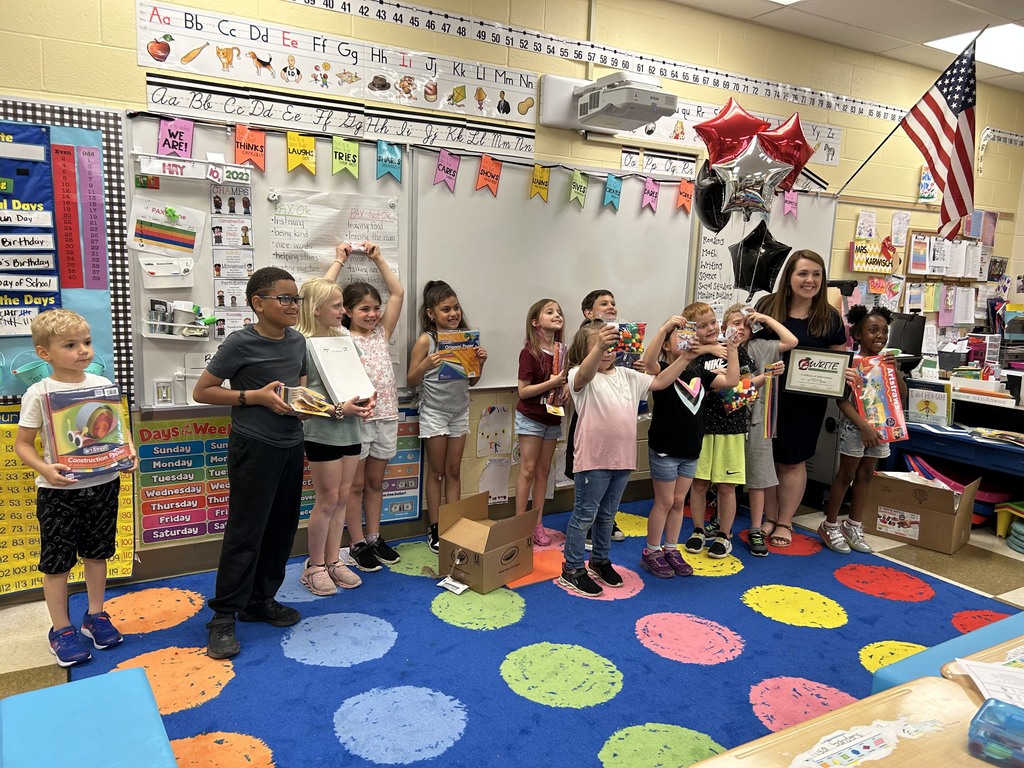 Proud of MHS Senior Nithya Paruchuri for earning the Franklin B. Walters Scholarship presented to her by the Montgomery County Educational Service Center. Nithya chose Mr. Lovin as her Teacher of Influence. Best of luck to Nithya in her future!
Elementary technology teachers Jennifer Christiansen, Gail Feix and Jessica Lay showcase their work as STEM Fellows at their Curriculum Debut event. They presented the unit they designed, We Are Inventors.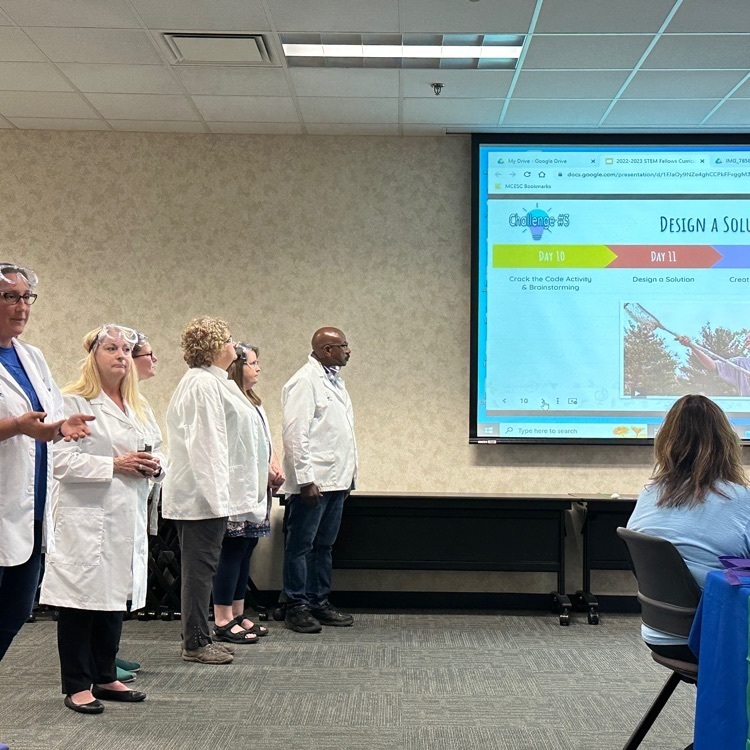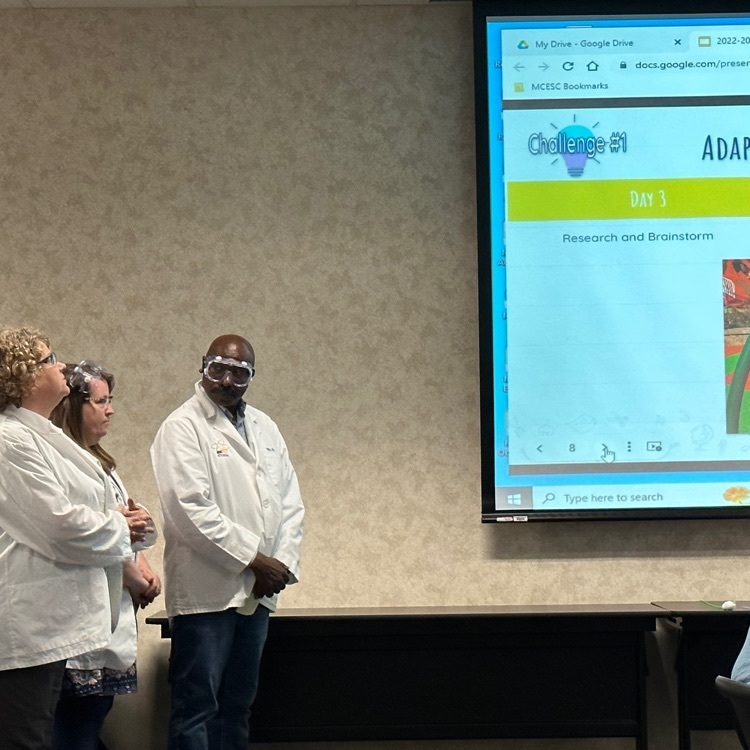 Congrats, Vikings - we've all earned it after working so hard to make it through this testing season. To celebrate, we are having a Dreaming of Success themed spirit day tomorrow. So put on your most comfortable PJs before you leave for school. Let's recognize all our hard work and success with a day of comfort!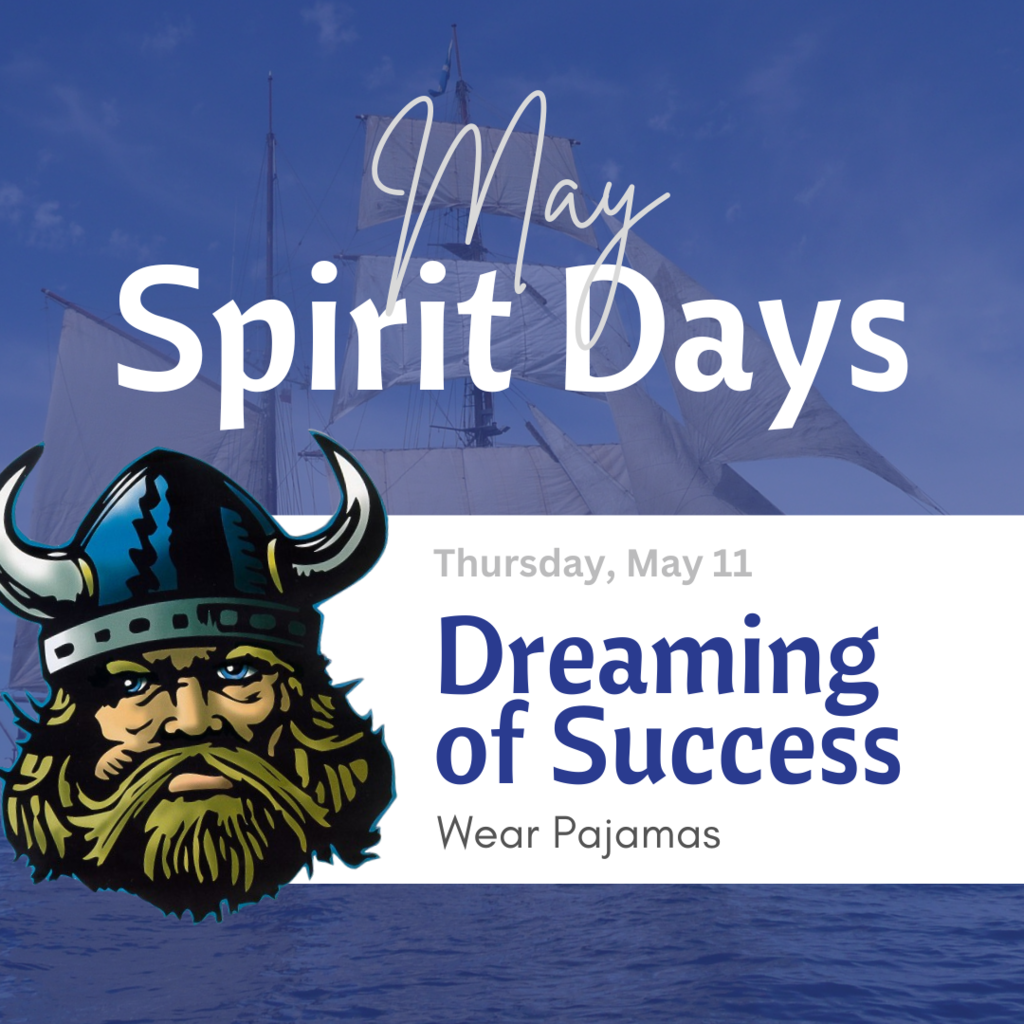 We want to give a shout out to our District Receptionist Amber Nicholas. Amber is often the first person that our parents & community talk to when visiting our schools. She is extremely helpful to all those who call or stop in & does SO much more for our entire office! 💙