Prom Ticket Sale Dates: March 27th-March 30rd Where: Media Center When: During All Lunches Price: $60 Per Person (Cash or Check ) CTC students may purchase tickets before or after school in the Media Center. NO tickets will be sold after March 30th. See your email for more details.
SAVE THE DATE! The Miamisburg Parks & Rec 'Earth Day Recycle Show' will showcase 40 MHS students' artwork on April 22 from 1-5pm. This is a free event. Visit
www.playmiamisburg.com
for more information. 🎨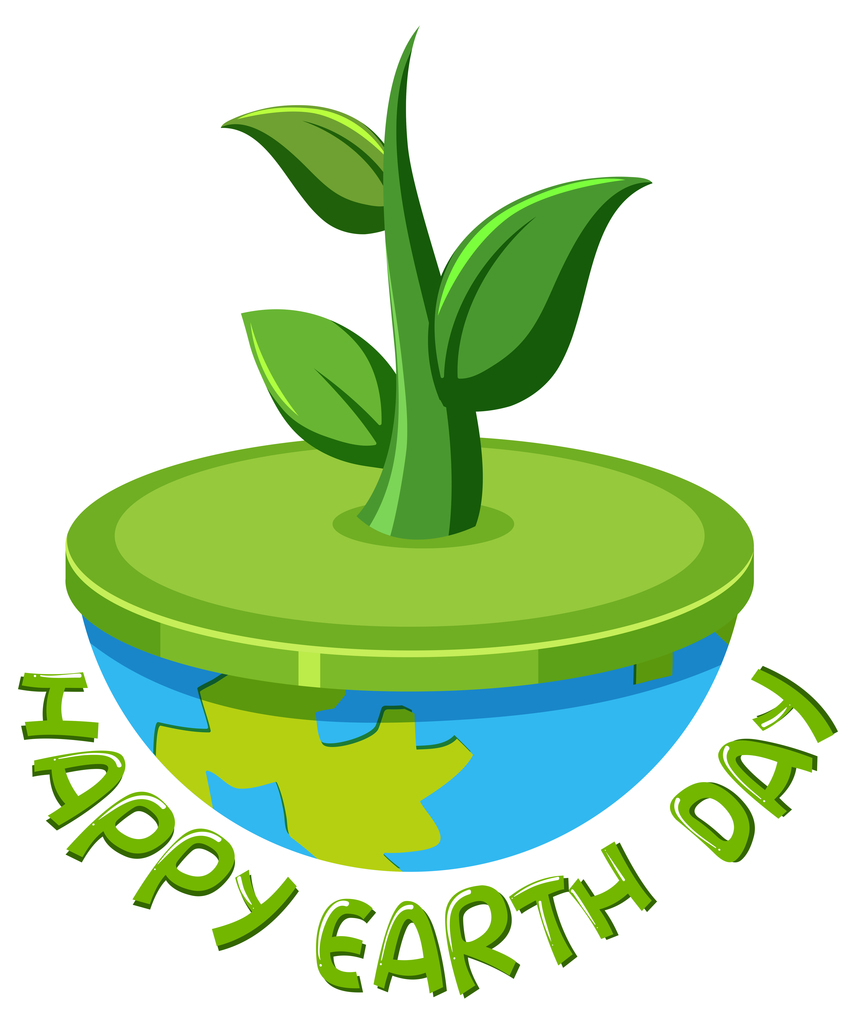 SAVE THE DATE! Don't miss the Miamisburg Fine Arts Festival. The festival will be held on April 29th from 10am-4pm at Miamisburg High School! 🎨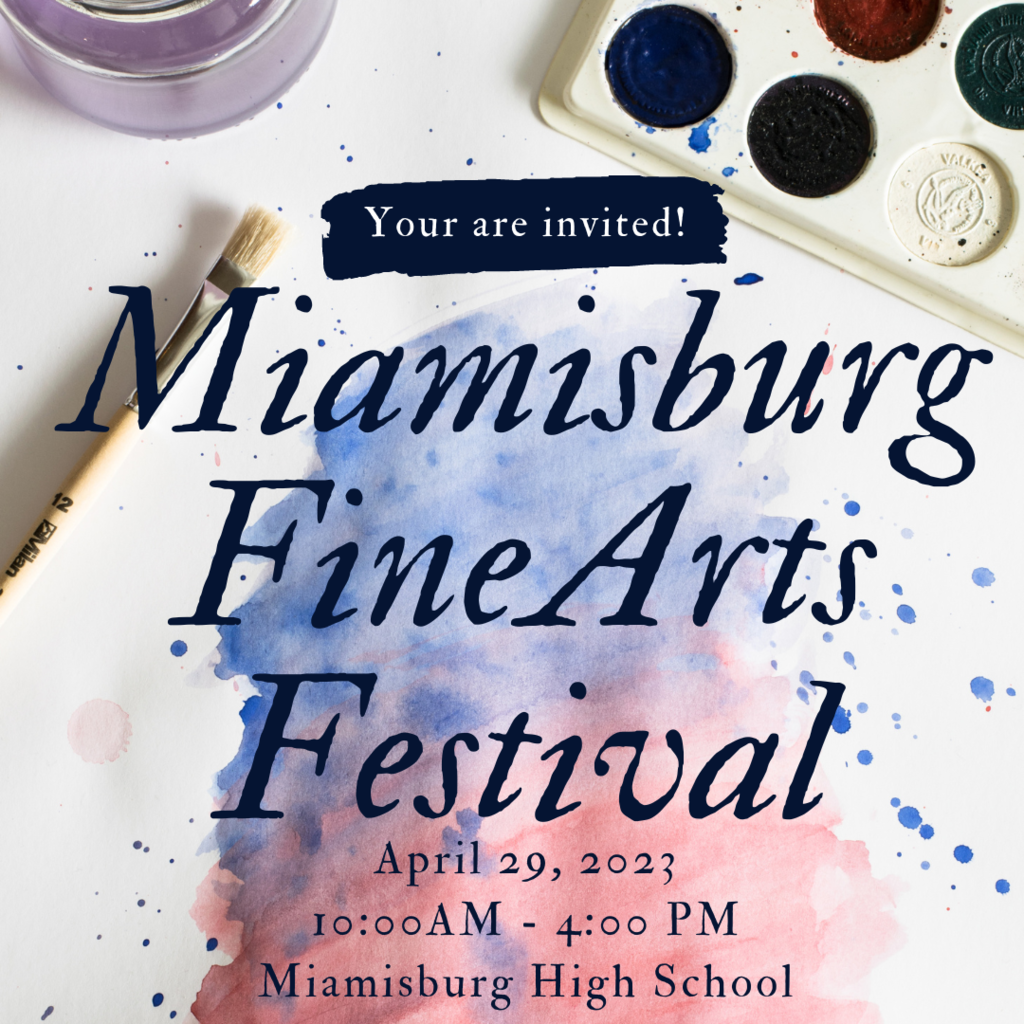 Today, the 2023 Tech Prep Showcase was held at Sinclair Community College. Our Exercise Science, Info Tech, and Media Arts students participated. WOW...so many winners! Congratulations to all who won! #PROUD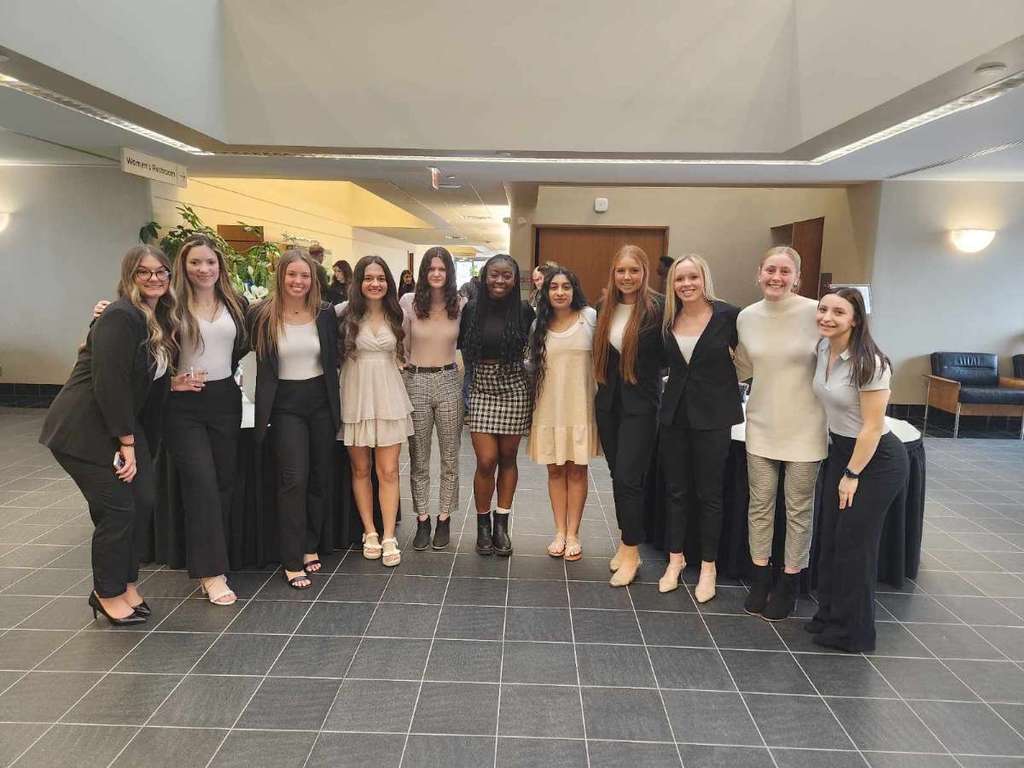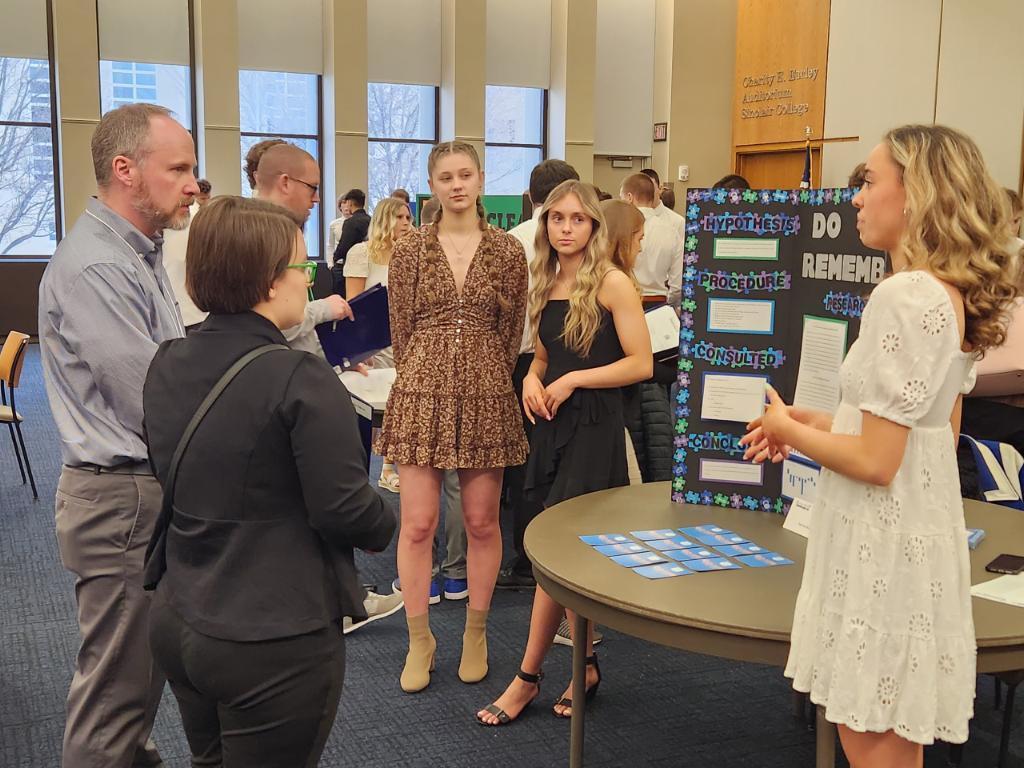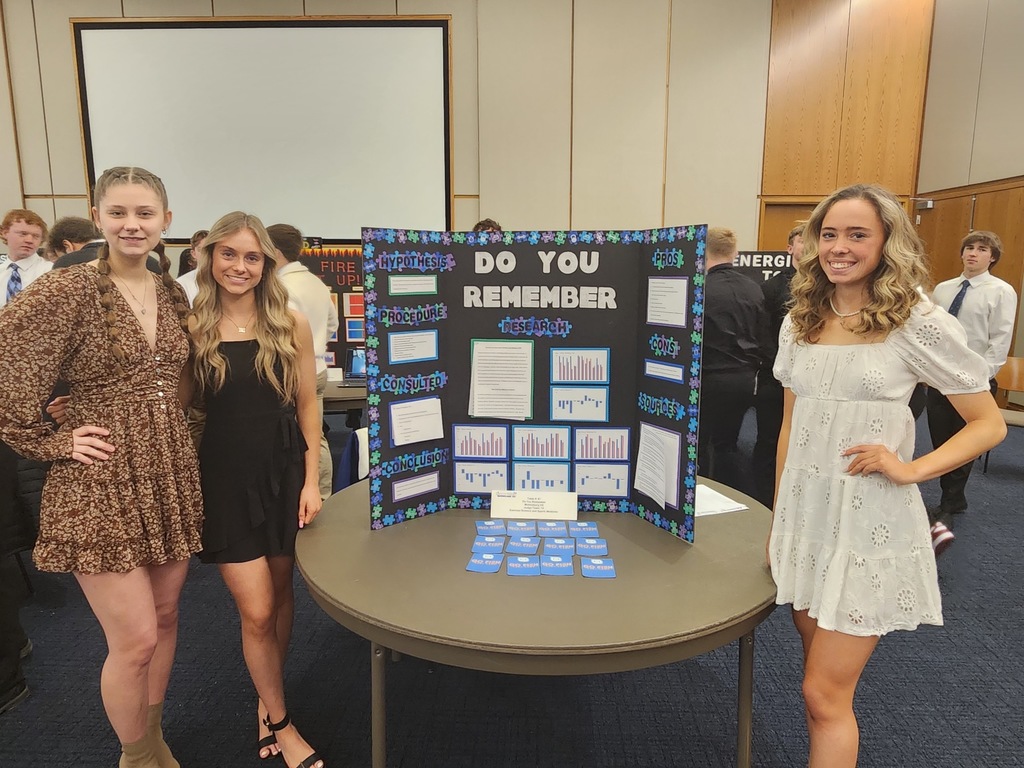 The Tech Prep students from MHS competed in the annual Tech Prep Showcase at Sinclair today. All the teams who entered the competition won and were named champions in their category! Congratulations!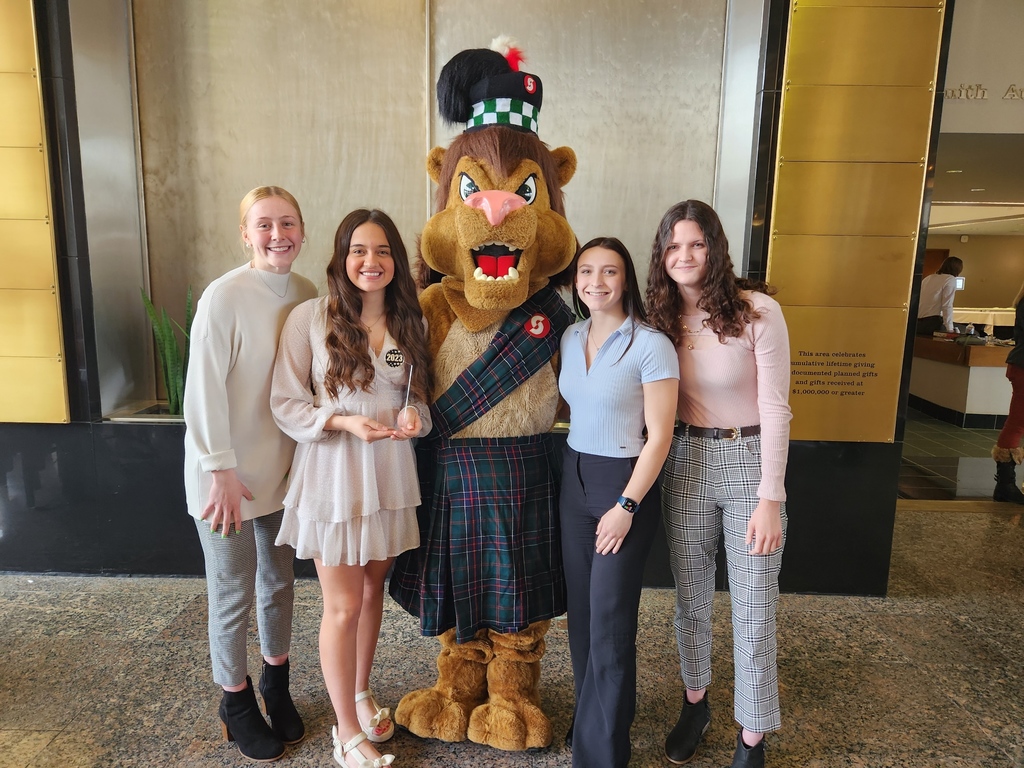 Good luck to Leena Hartman at the Girls' Bowling State Championships this weekend in Columbus! #PROUD 💙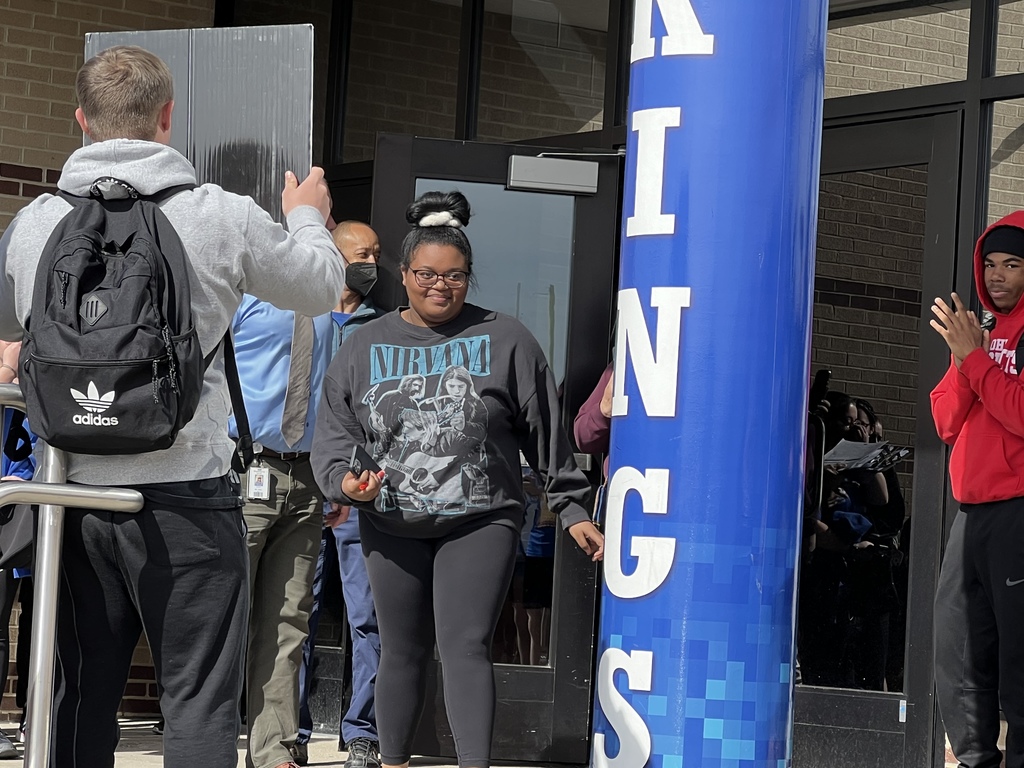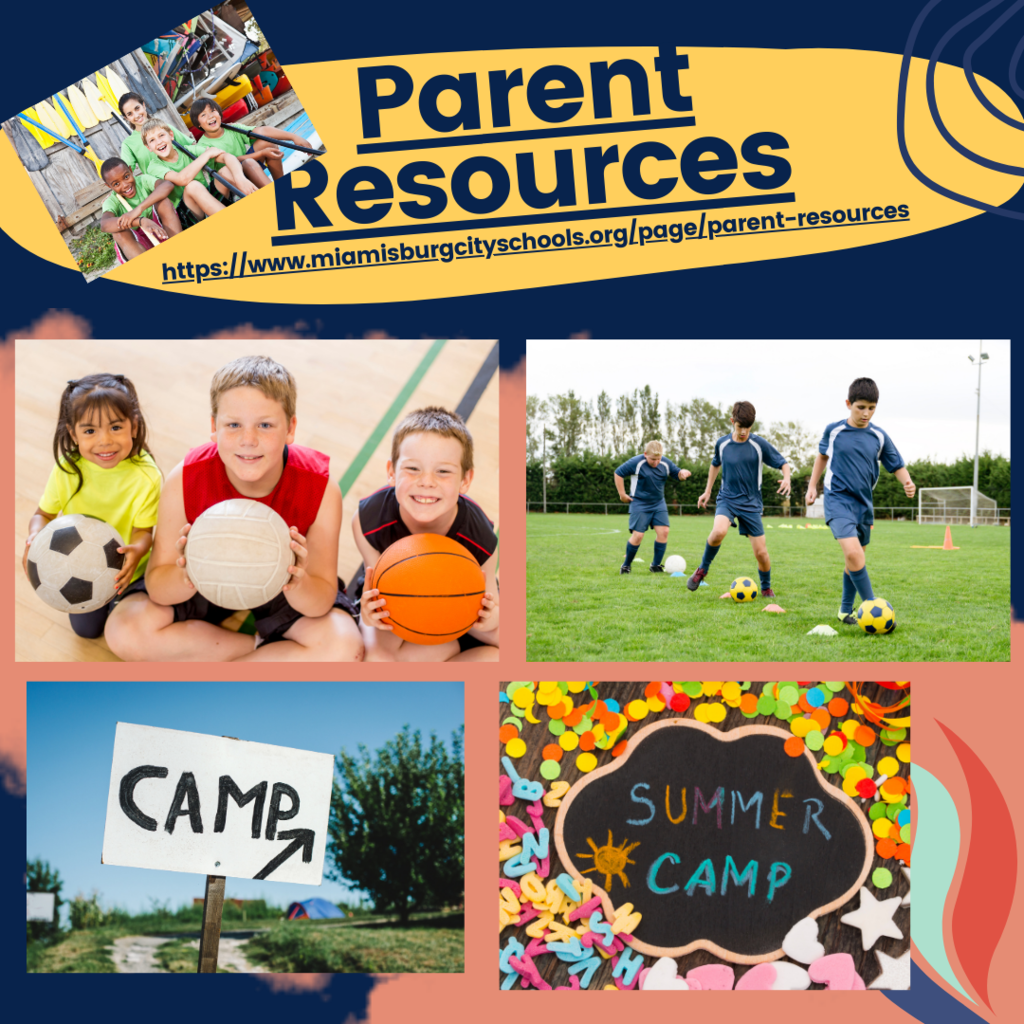 MHS Art students Josalan Credlebaugh & Scarlett Ritchie will have their work on display at the Dayton Art Institute during the TEDxYouth Dayton speaking event 3/16. They will discuss their work with participants in the Grand Ballroom during intermission. Tickets are FREE!! 🎨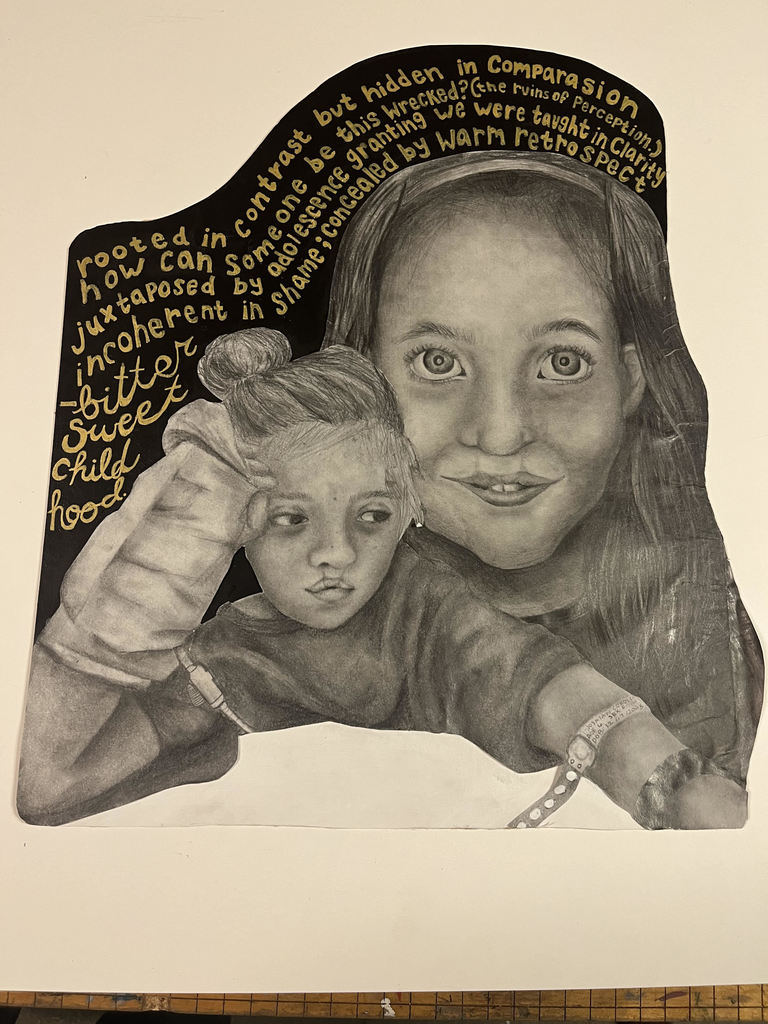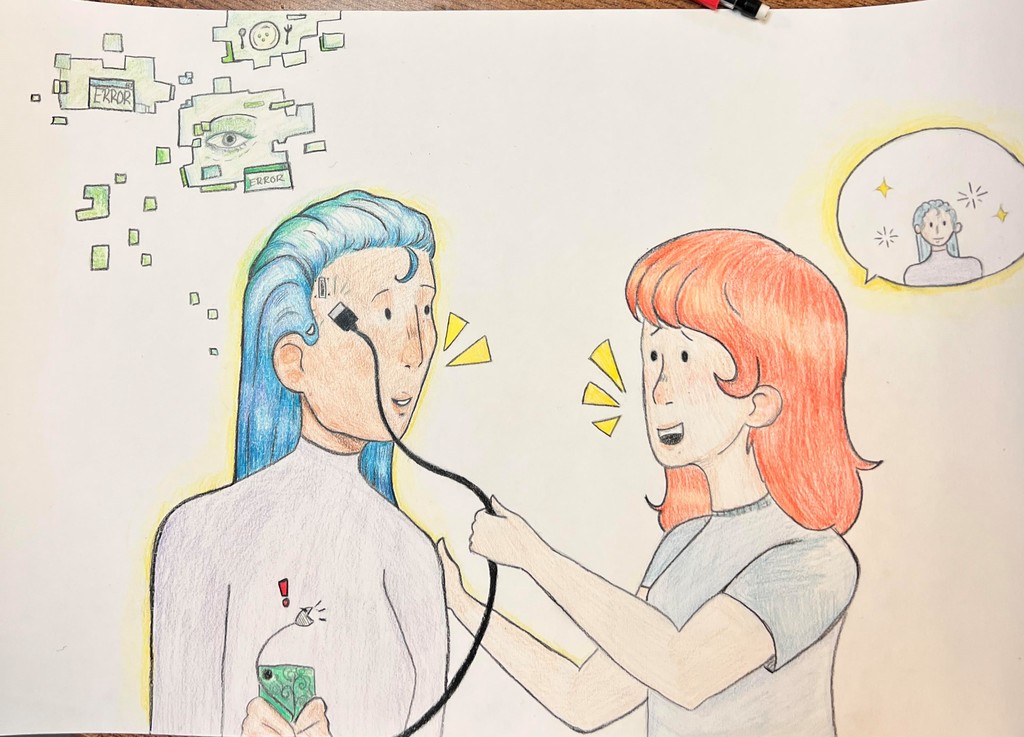 Reminder: MHS/MMS Cheer Clinics in MHS Gym: 5:30-8:00pm on 3/13, 3/14 and 3/15 Cheer Tryouts in Upstairs MHS Gym: Starting at 5:30pm on 3/16 Contact
mhsvikingcheer@gmail.com
with any questions.
March is Art in Our Schools Month! MHS Student Jaleigh Gillespie participated in the Montgomery County Drug-Free Poster Art Contest. She won 2nd place and a $25 Amazon gift card & wireless earbuds! Way to go Jaleigh! 🎨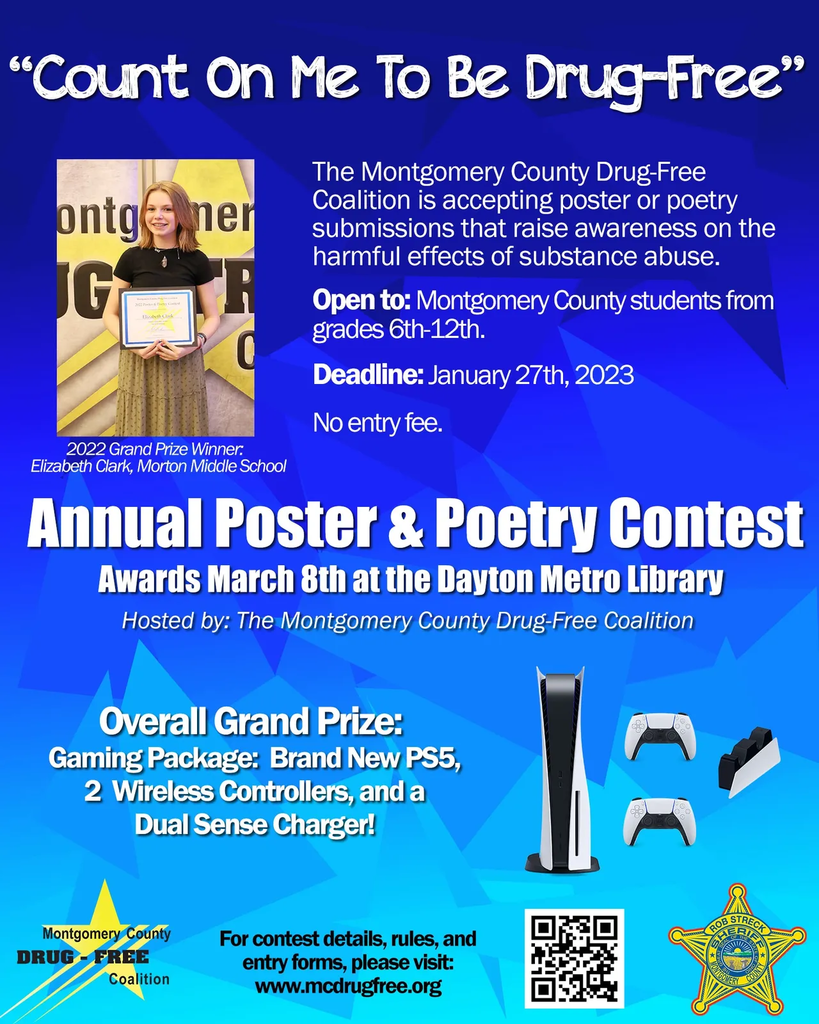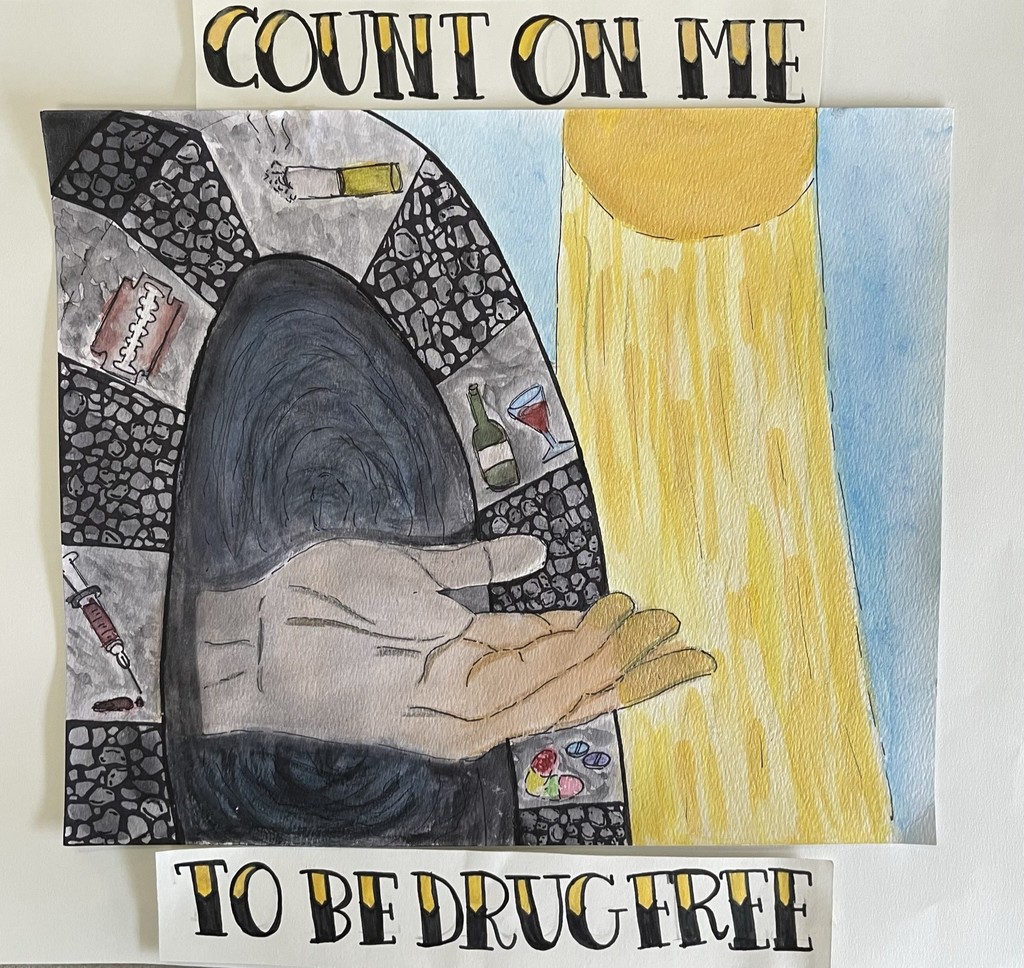 MHS Students Hareth Khalil & Ashlynn Semons showcased their artwork in the 4. Goal "Everyone Matters Suicide Prevention Art Contest" on February 26th. Congratulations to Ashlynn for winning 'most artistic' and $500! 🎨 💰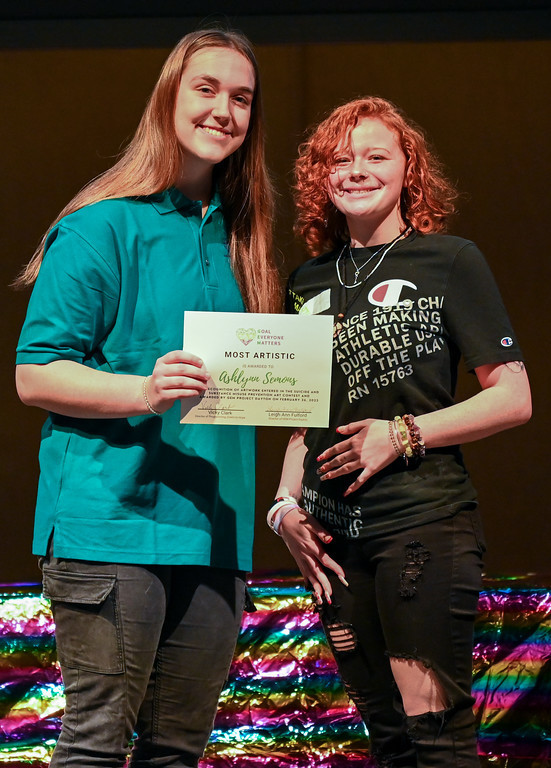 March is Art in Our Schools Month which recognizes & celebrates the art curriculum, & the benefits students reap from art classes, including improved verbal, reading, & math skills, decision-making, risk-taking & inventiveness. We will be highlighting our artists this month! 🎨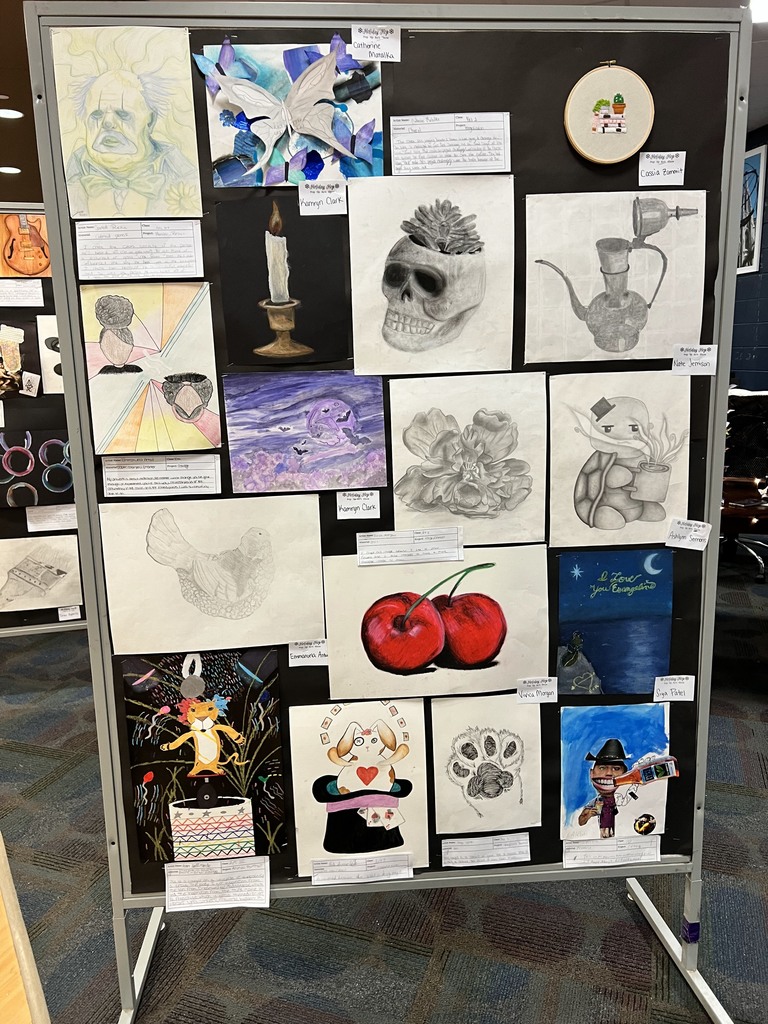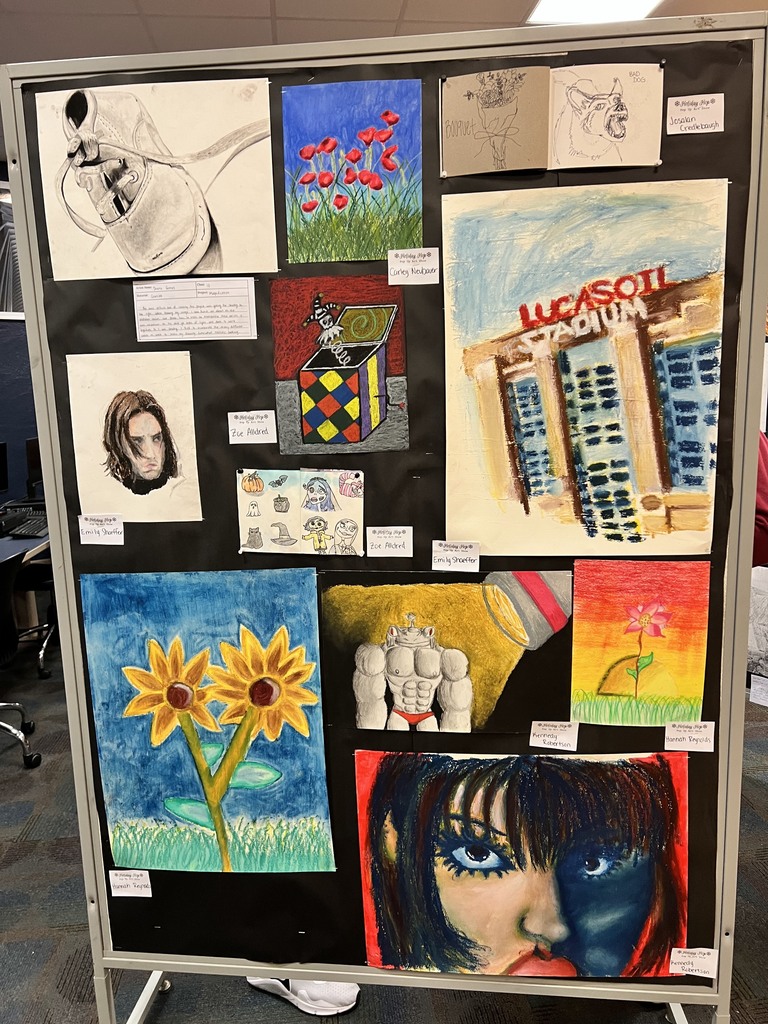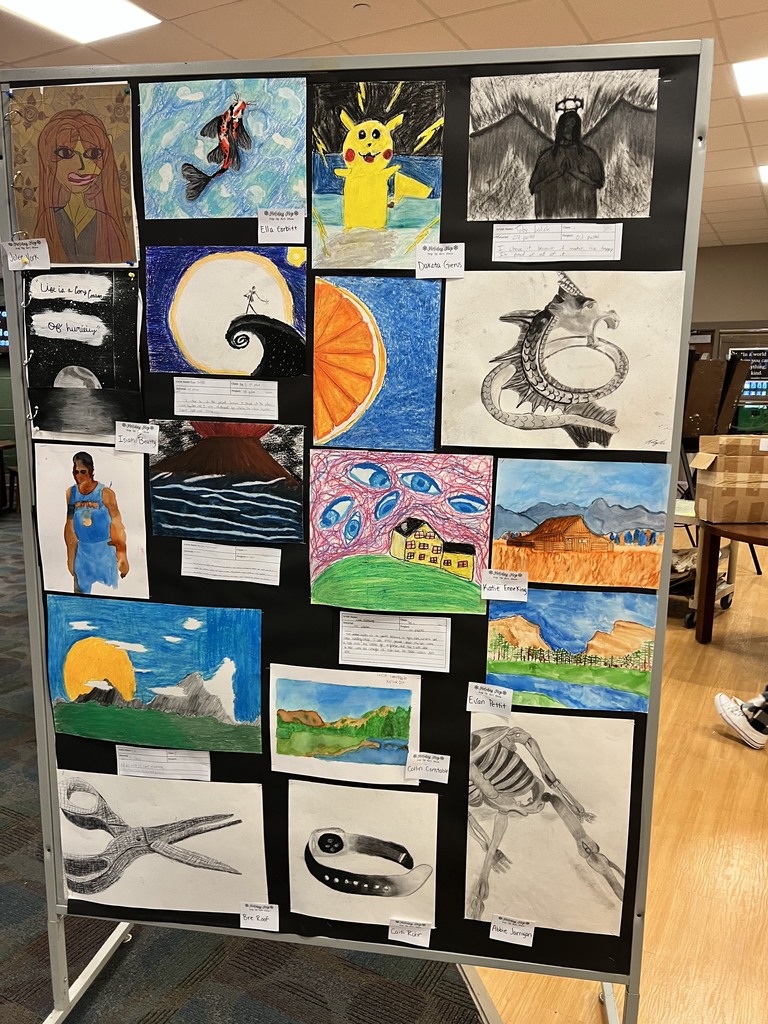 Josalan Credlebaugh (Honorable Mention), Ashleigh Wade (Gold Key), Hailey Hunter (Silver Key), & Natalie Combs (Gold Key & Honorable Mention) presented their artwork in the BIG deal show aka the MHS art championship held February 25th. Nice work ladies!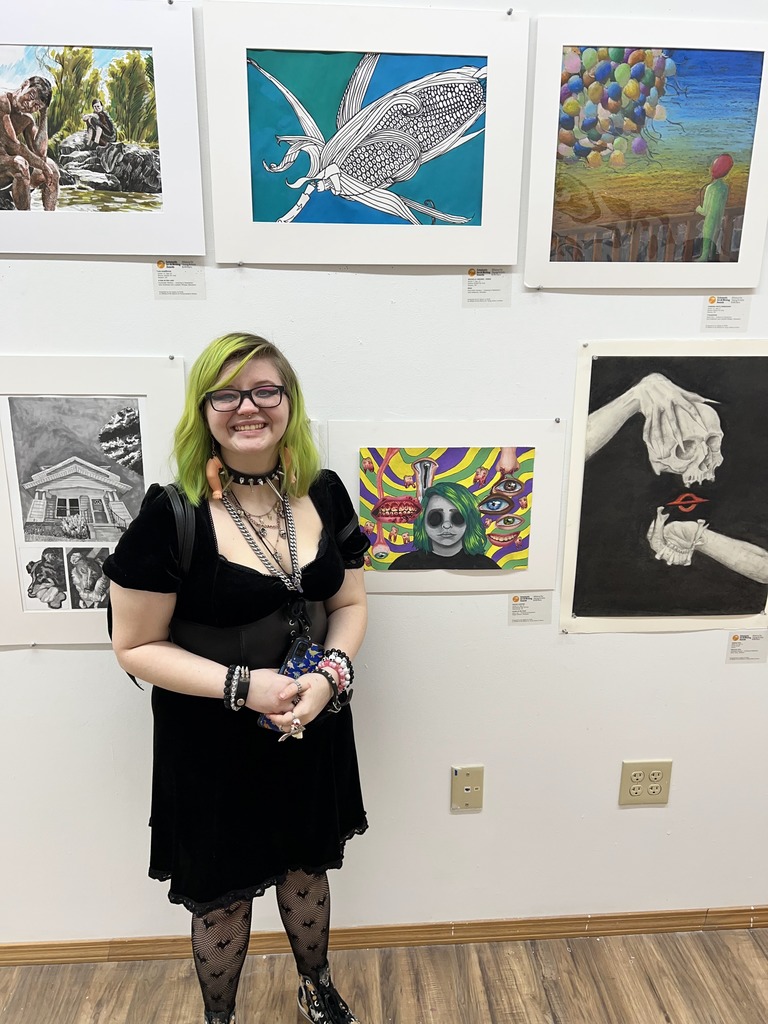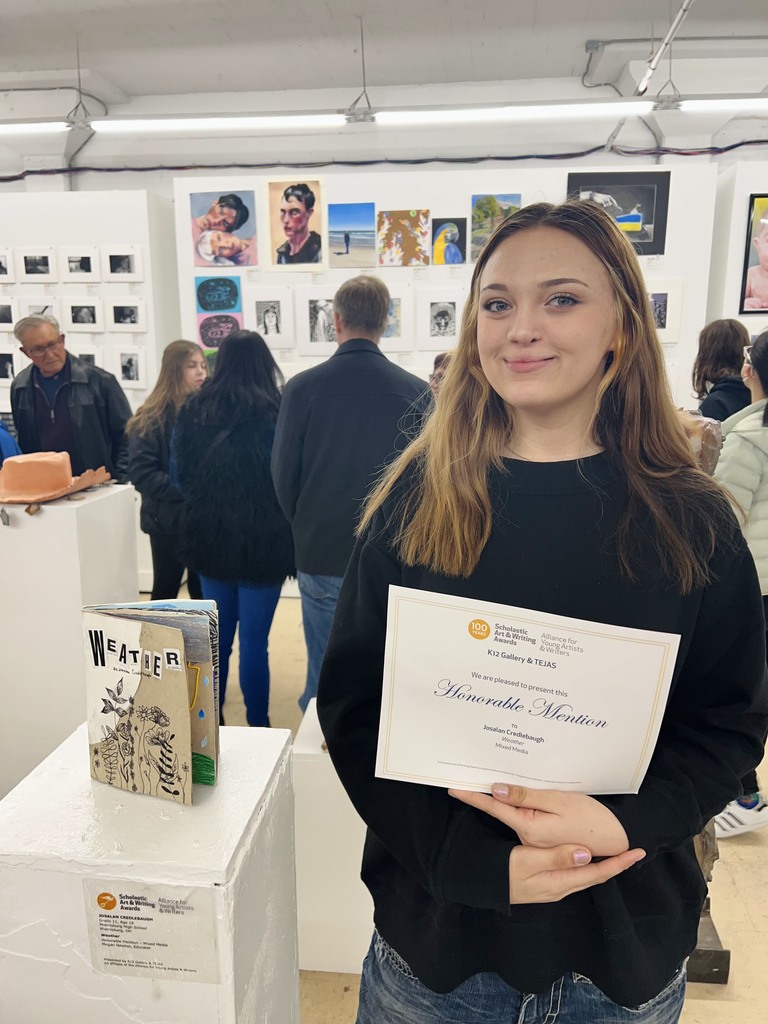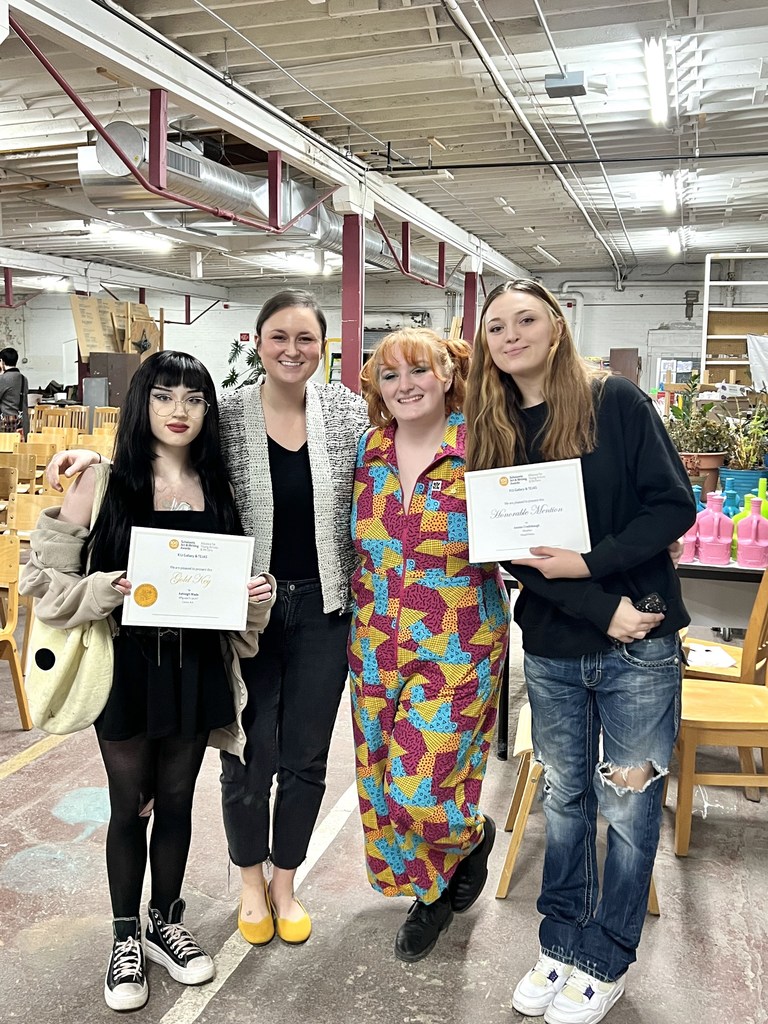 SAVE THE DATE! Forty-nine MHS students from Mrs. Newton's and Mrs. Wagener-Harris's classes are in the Miamisburg Guild Show. The show will run from March 4th-25th and is free to go! 🎨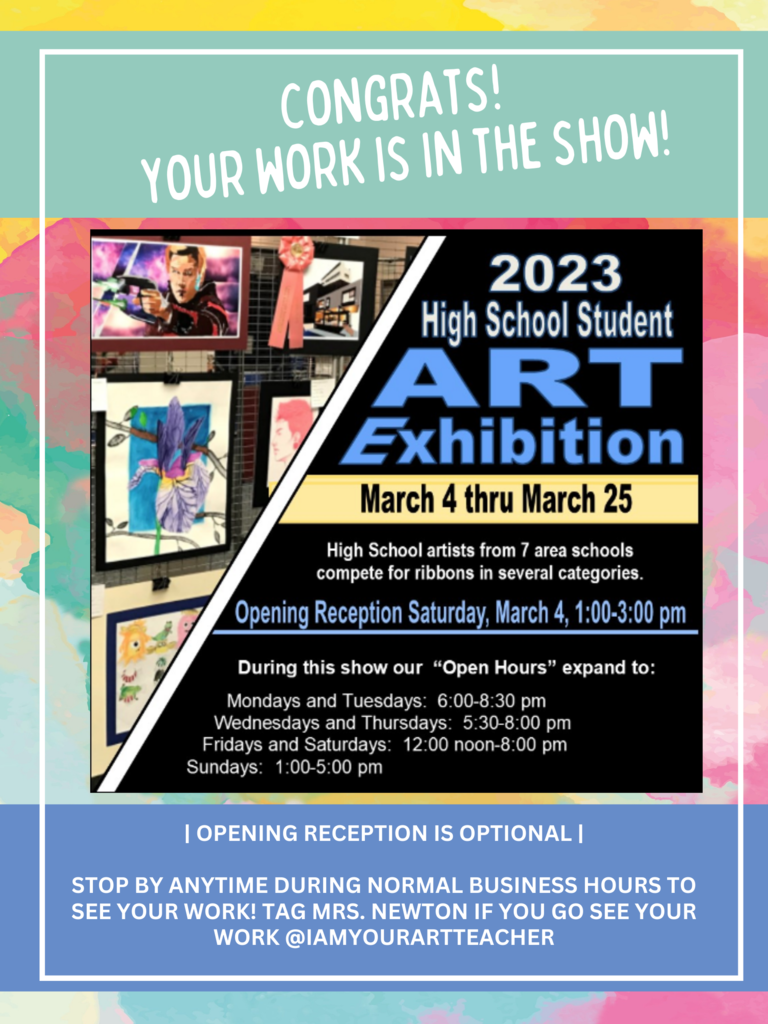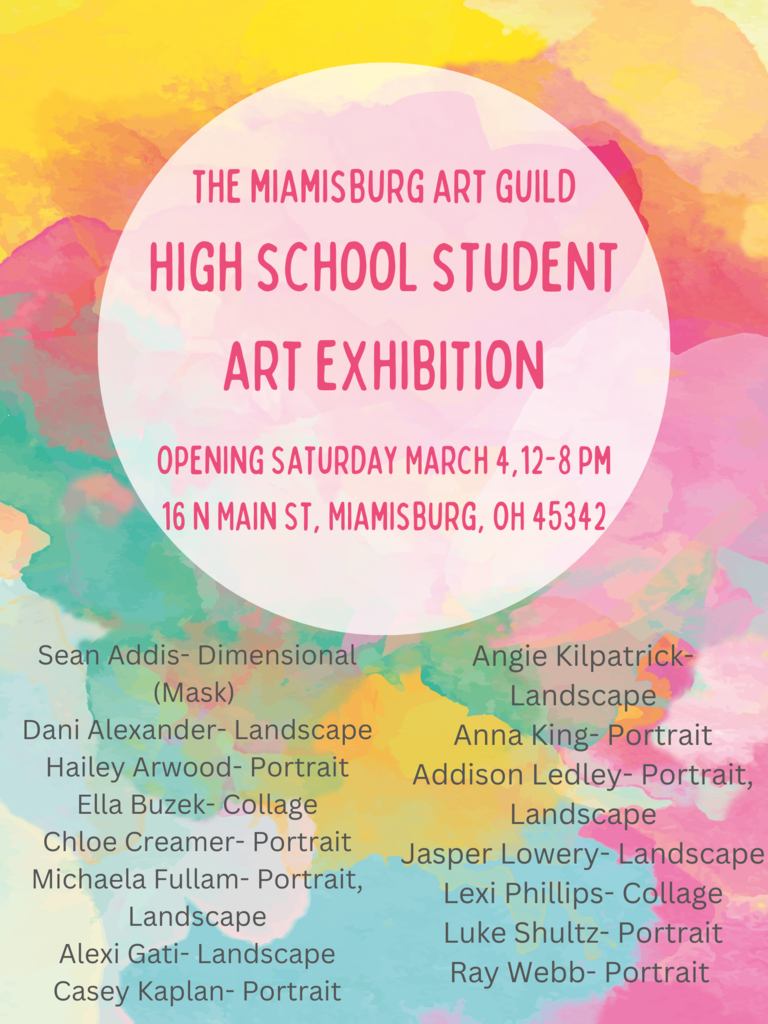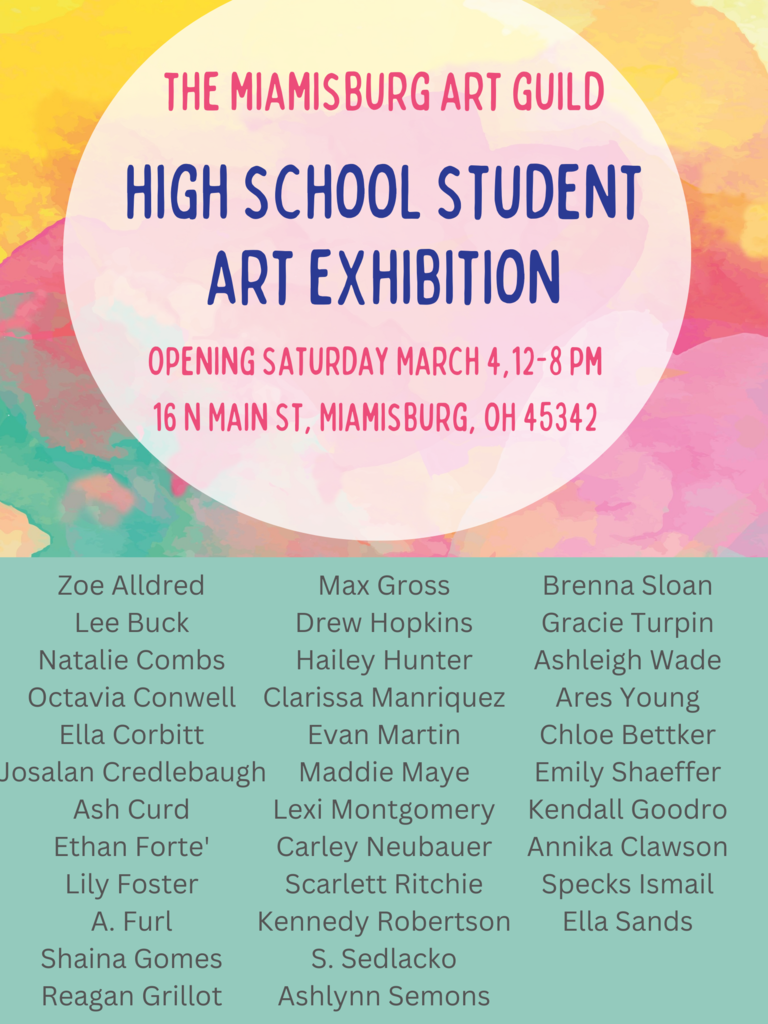 Art in Our Schools Month! MHS students Josalan Credlebaugh & Ashley Riegel showcased their artwork at the Middletown Arts Center 'Tomorrow's Artist Today' on January 21, 2023.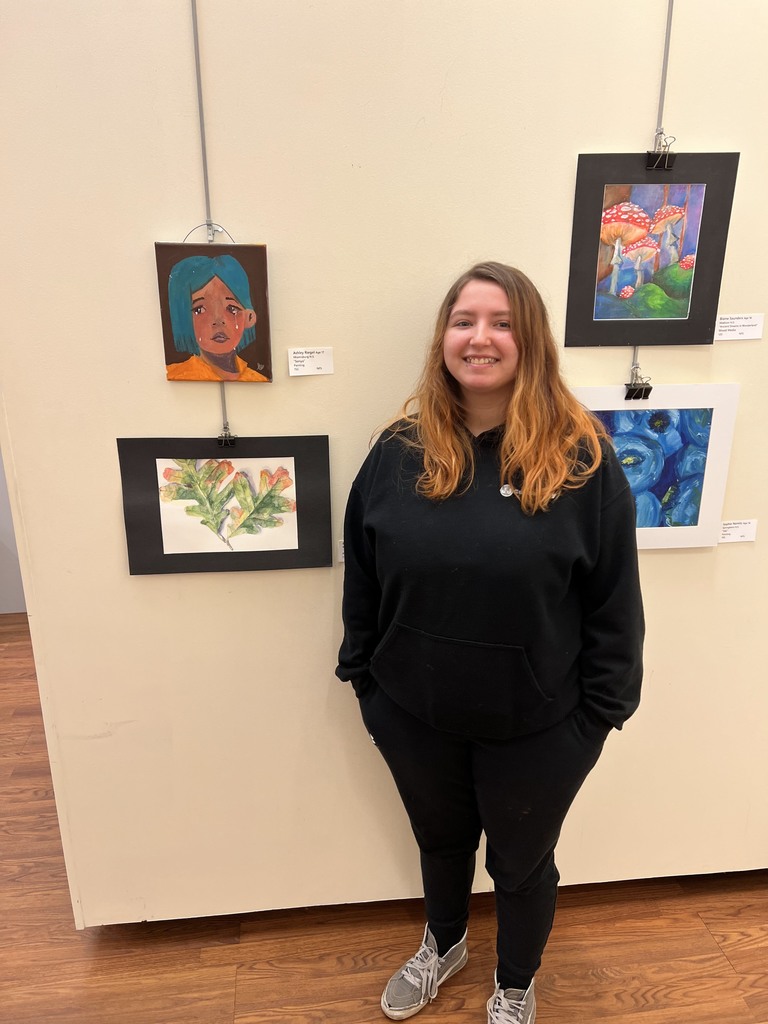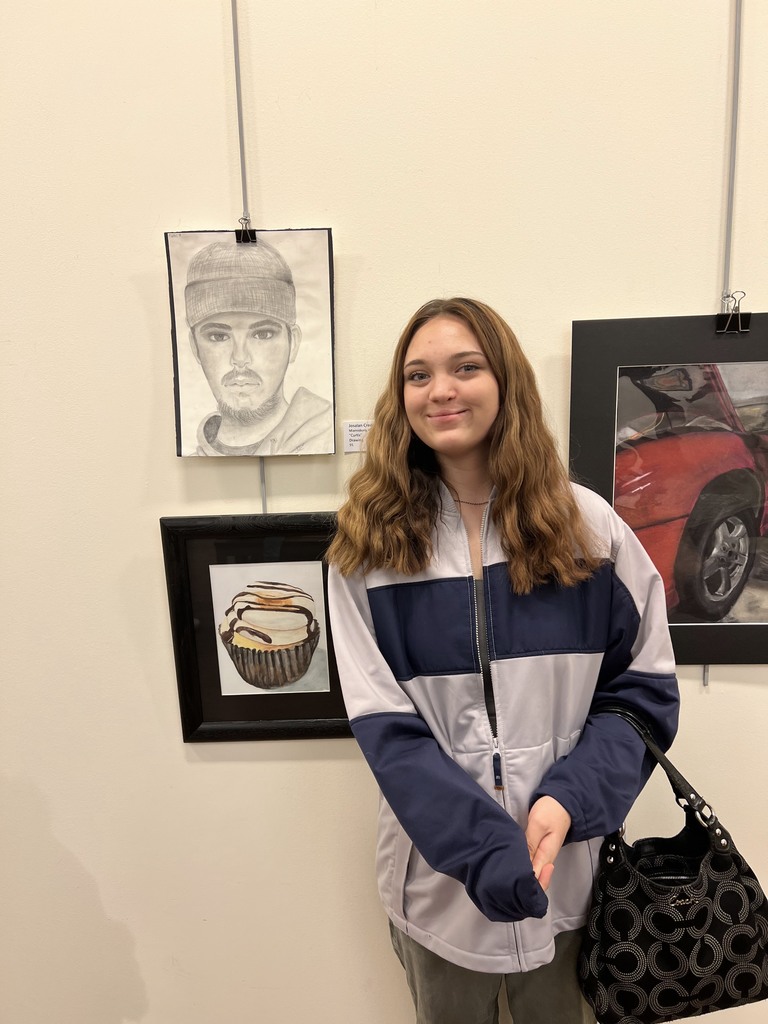 Congratulations to February Miamisburg High School Student of the Month Melissa Schlub. Good work Melissa! #Vikings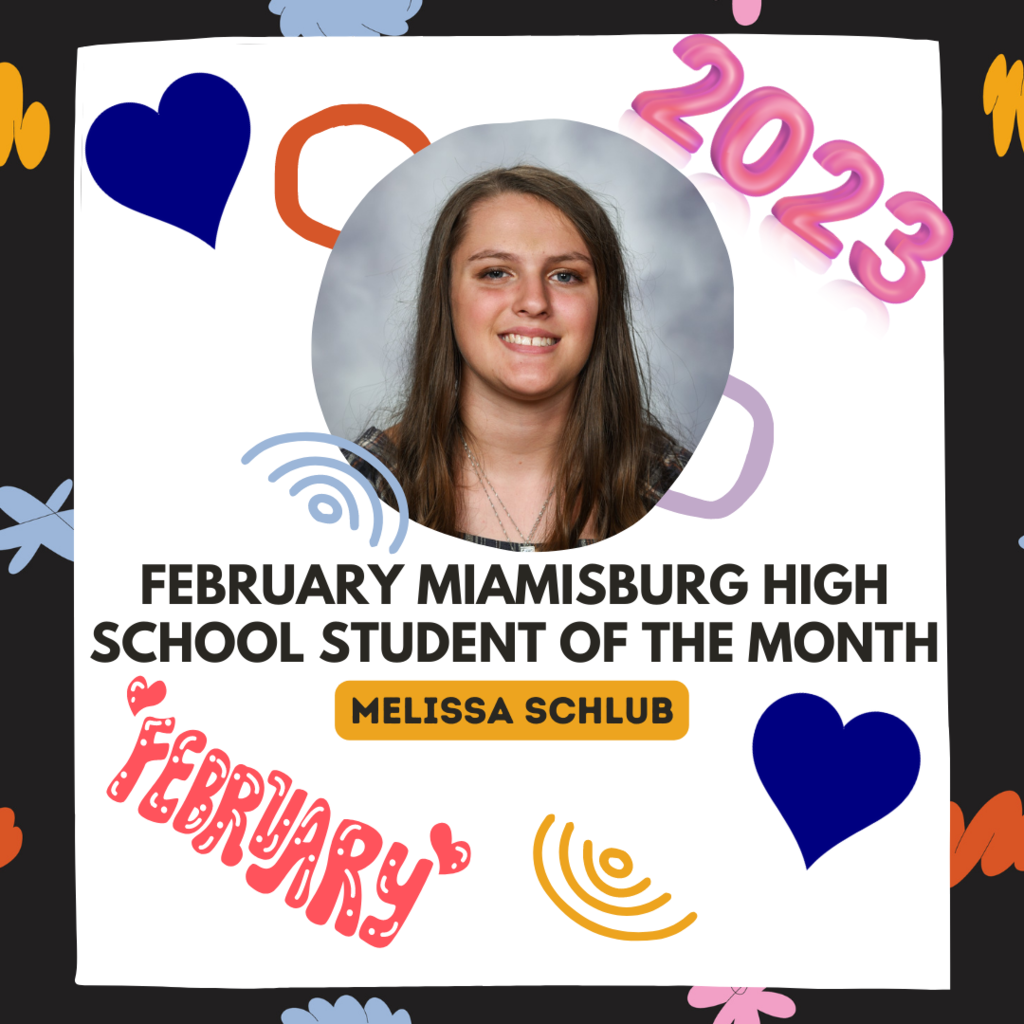 Art teachers had the unique opportunity to showcase their work next to their students' work in the gallery at UD. Mrs. Newton invited former graduate Erica (Bell) Eyre to show as a former student. Also participating were Ashleigh Wade, Hailey Hunter, and Megan Newton.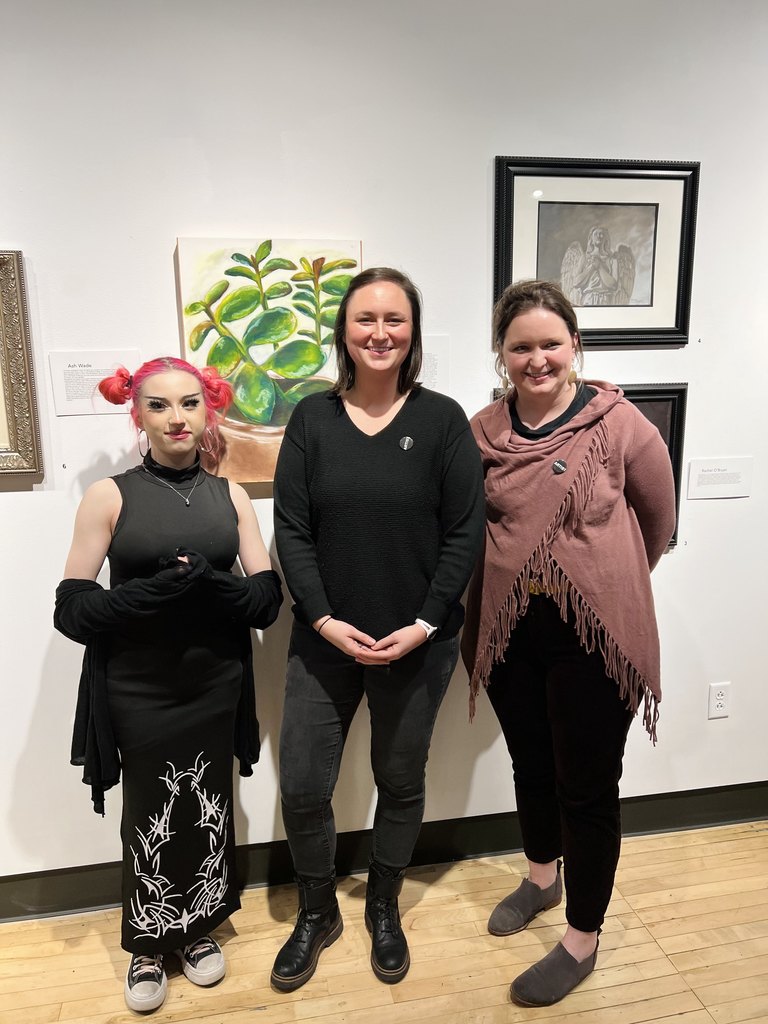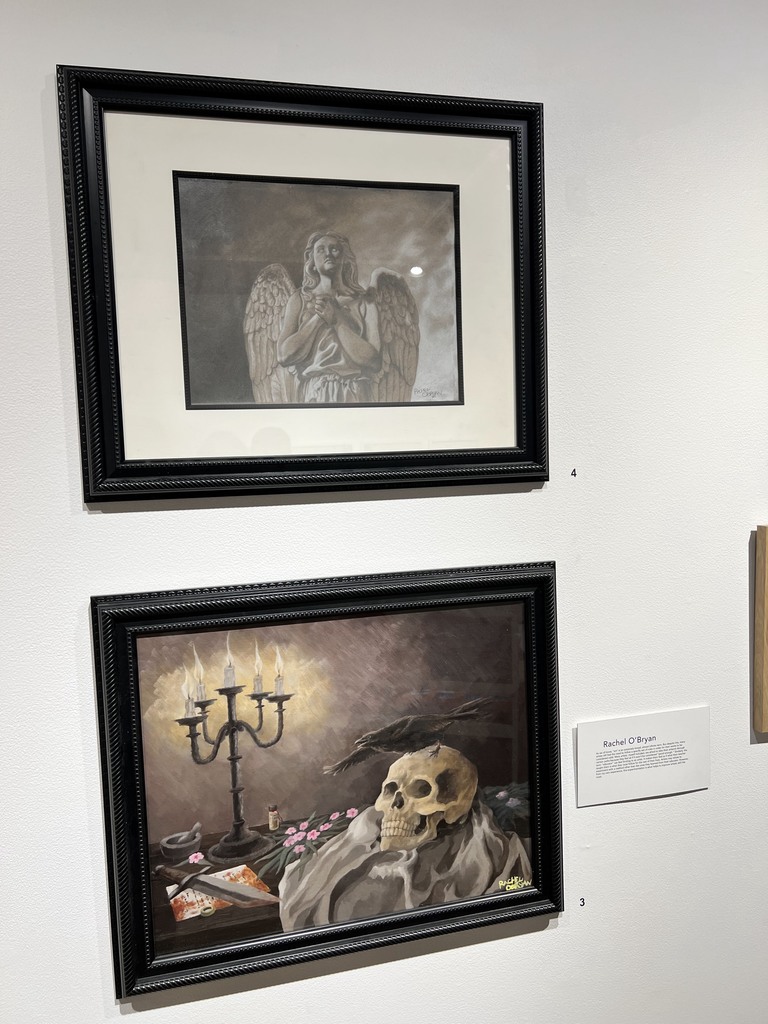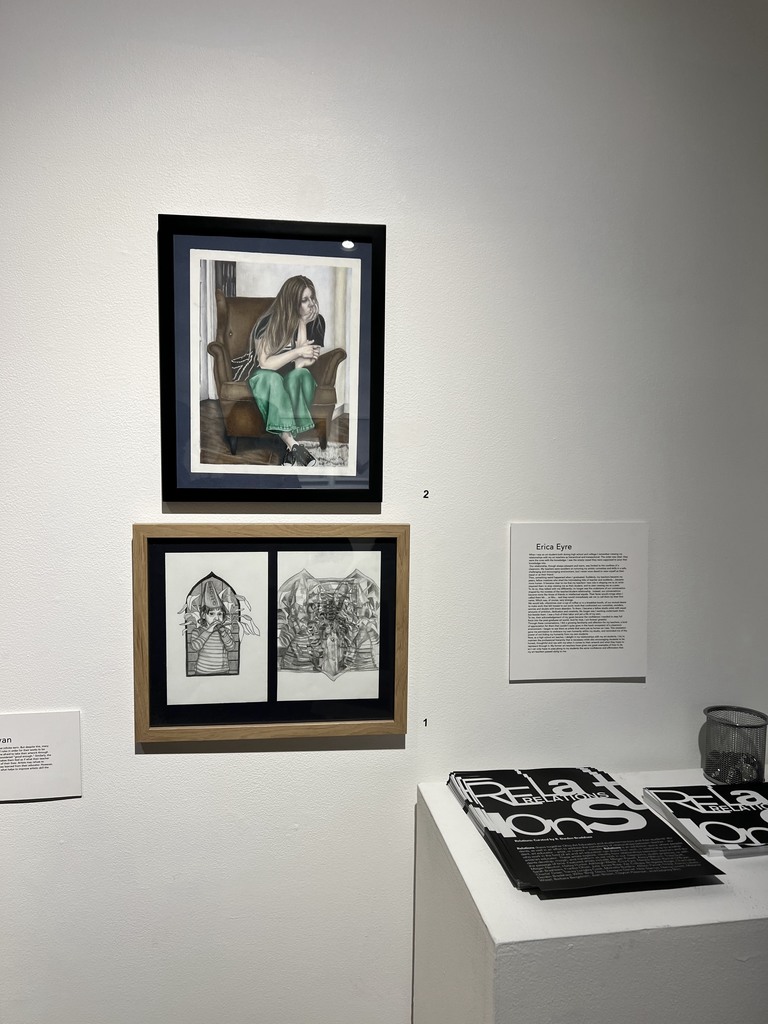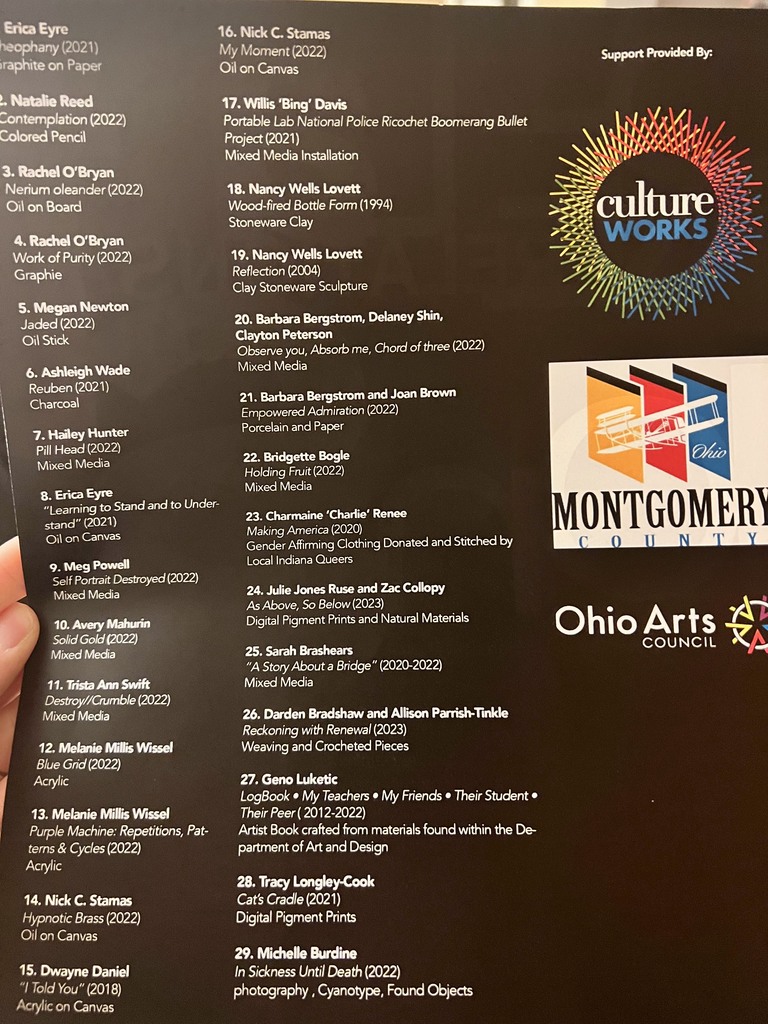 Elementary programming update information
We have been cleared to dismiss students. This delay will also affect high school, middle, and elementary school buses, with student drop off running late. Once we complete the high school bus routes we will update everyone on possible middle and elementary delay times.Thank you!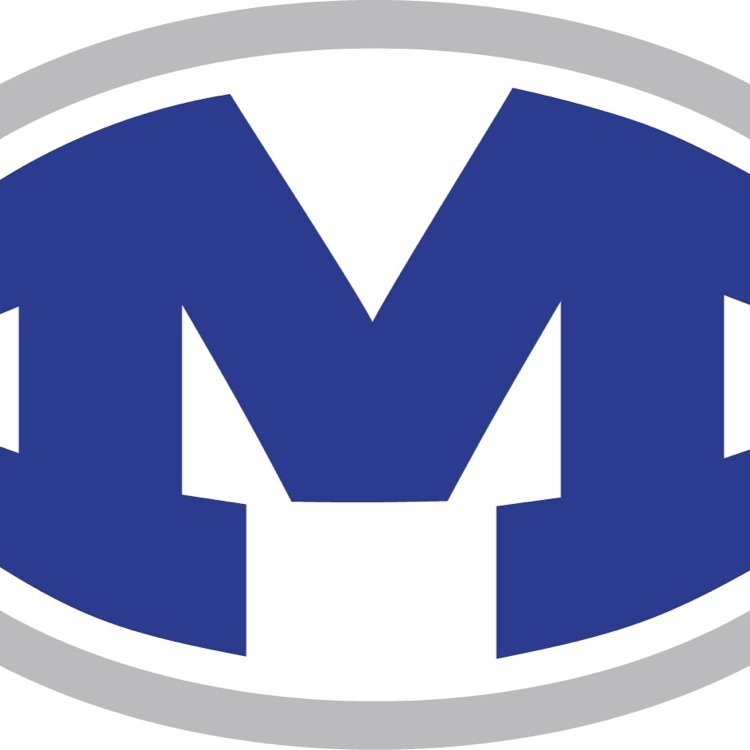 Congratulations to Andrew Markworth for advancing to a Finalist in the National Merit Scholarship Program. He is one of approximately 15,000 finalists in the country. Andrew is a great representative of Miamisburg High School and the Miamisburg City School District!